Casino News
BetOnline Becomes the Betting Website to Accept ApeCoin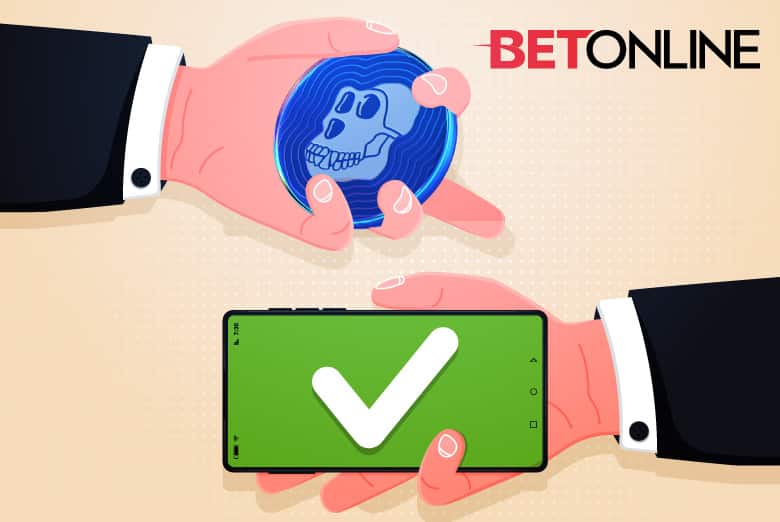 According to a press release from March 18, the popular crypto casino BetOnline.ag has officially become the first casino to accept the new ApeCoin. Users can now use this APE for their transactions to and from the sportsbook, along with the suite of other currencies available on the platform. The new announcement comes as the platform has already moved its operations towers, adopting web3.
The Bored Ape Yacht Club is one of the most sought-after NFT collections in the market. The artworks that sold for $200 in early 2021 climbed up to several hundred thousand dollars. Following the grand success, the BAYC has announced the launch of its own token named ApeCoin on March 17. The launch of the ERC-20 has already been rumored for several months. The coin was developed by Yuga Labs, the very company that is behind the creation of the Bores Ape NFT collection.
The very next day after BAYC announced the launch of ApeCoin, BetOnline included the token in its collection. This sportsbook is not new to the crypto ecosystem, given it is one of the early adopters of digital currencies. Moreover, BetOnline has so far worked earnestly towards gaining the trust of crypto communities. Users of this casino are already allowed to bet using several cryptos, including Bitcoin, Avalanche, Bitcoin Cash, Cardano, Chain Link, Dogecoin, Ethereum, Litecoin, Shiba Inu, Solana, Stellar, Tether, USD coin,  etc. According to CryptoNewsZ.com, BetOnline is also one of the best Ripple casino sites. This long list of cryptocurrencies will now be joined by BAYC's ApeCoin for betting purposes. 
However, ApeCoin's adoption is significant because it furthers the sportsbook's journey in the NFT market. The casino made a purchase of the #320 Bored Ape NFT for 120ETH on the second of February, marking its entry into the NFT space. This "early adopter" cryptocurrency is also moving forward to earn such a name in the NFT market. According to CEO Eddie Robbins III, the casino expects to remain bullish in web3 adoption as the team is confident about the future of cryptocurrencies.
A recent Etherescan transaction for the casino confirmed that the firm is also hoarding ApeCoins. They currently have 10,094 with no intention to sell them anytime soon. Reportedly, the casino is planning for the wide adoption of NFTs in the betting environment. The Bored Ape adoption is expected to lay the necessary foundation for BetOnline's "long-term vision for the web3 world". The next step includes fortifying corporate sponsorships and increasing promotions to get on board NFT communities across the globe.