BUSD News
Binance USD (BUSD) Proceeds Towards a Bullish Reversal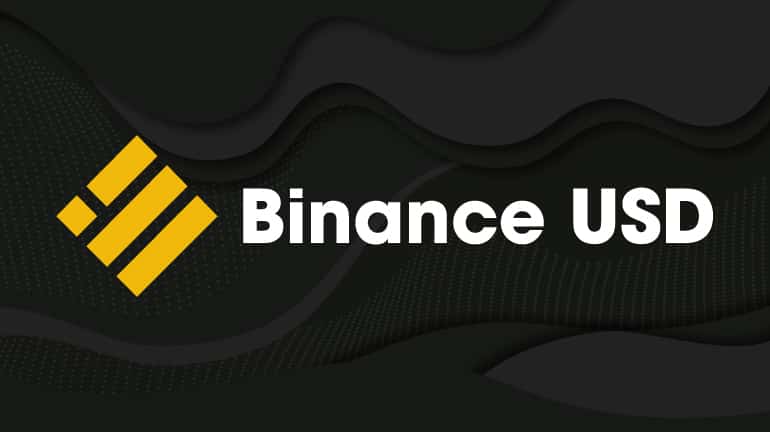 Binance USD, an almost a year old stablecoin by one of the largest cryptocurrency exchange platforms, is not lagging at all these days when it comes to combating the bears in the crypto market. The market, no doubt, has been in significant trouble since March this year, amid the pandemic Coronavirus outbreak.
The multi month-long volatile spell has caused many bearish blows to the leaving crypto coins. In this scenario, only those cryptocurrencies which hold a strong backing and a grip over their price trend seem to be surviving. Apparently, Binance USD, a noted stablecoin is one those coins which are strongly fighting against sluggishness
BUSD Price Analysis
Binance USD is about to form a sine wave as it may soon see a bullish reversal against the USDT. The one-week-long price trend shows hefty fluctuations, and today, the BUSD seems to have a hold over a bullish sentiment.
The currency has just formed a support level at 0.9996 USDT; however, the same price level is not being tested for the first time this week. After the recent price rebound, the coin is testing resistance above 1 USDT.
Notably, in the last four days, BUSD price had gone through a sloppy downward correction where it traded from 1.007 USDT to see the price bottom at 0.996 USDT. The fall caused the Binance USD to lose 0.21% of its gain.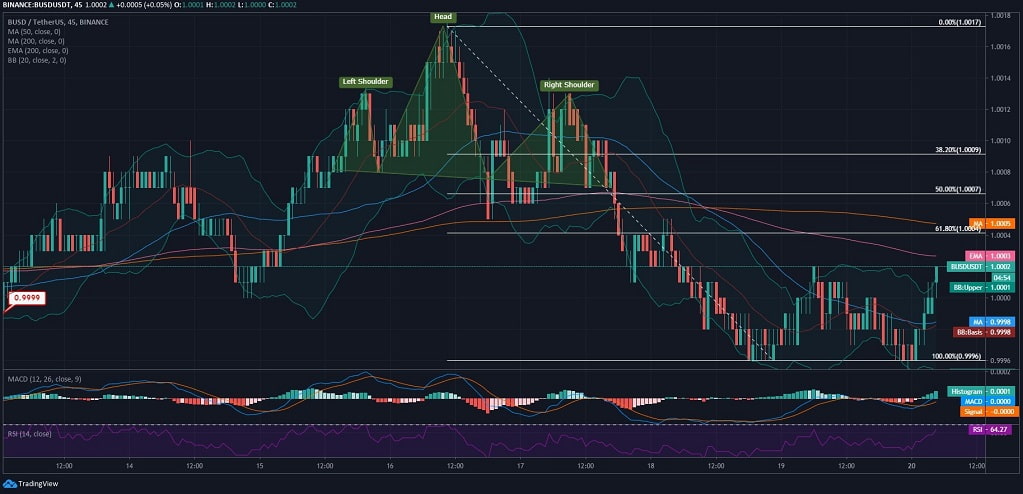 Before that, from July 13 to 16, the coin was steady and was moving upwards without any major fluctuations. BUSD has also traced a head and shoulder pattern indicating a probable downtrend for the short-term. Currently, when the coin seems optimistically bullish, we cannot assure the same uptrend for a longer-term considering the unpreceded times.
The technical indicators are in the middle of the extremities. The price of Binance USD is well below the EMA line, while the SMA lines, too, are in the bearish zone. Contradicting to the same, the MACD indicator is entering the positive zone, and RSI is at 58, showing stability.