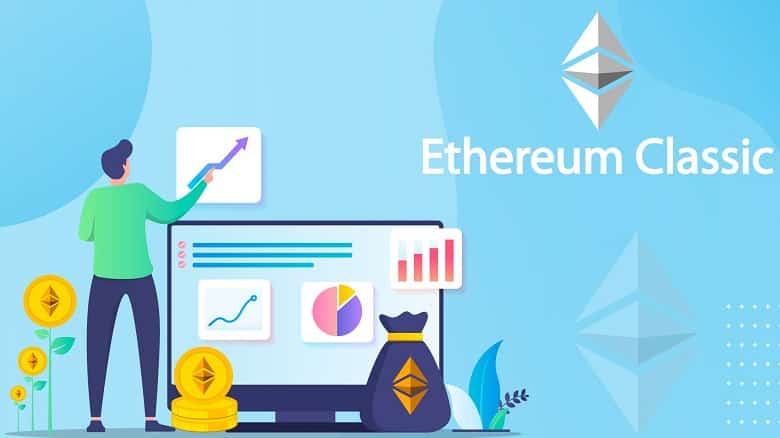 While we still cannot deny how risky this time period is for any sort of investment, we must admit that the crypto space is slowly getting a few positive signs and that the crypto space may soon flourish.
The leading crypto coins are managing to keep their price path away from the crucial support level with a mild bullish bias; meanwhile, less popular kind of currencies are also giving their 100% to keep up with the market space.
The Ethereum Classic has been proactively surviving the bearish blows for a long time in the space. The ETC price, which went as low as $3.98 in mid-March, is now ready to trade above $6. The currency even attempted to have a bullish breakout in the month of May when it traded above $7.22.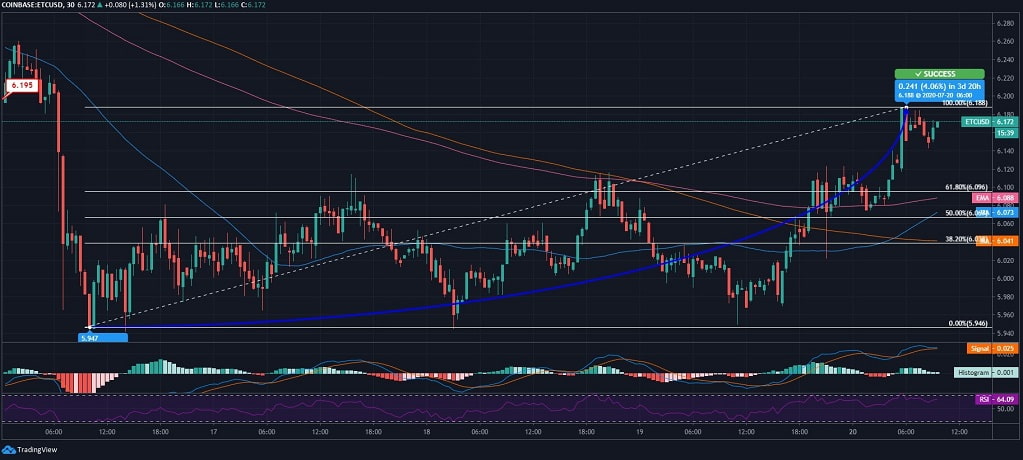 Ethereum Classic's price started making upward strikes yesterday. The coin had found a support level at $5.96, and at this moment, it is looking to grow above $6.16.
Over the last few days, ETC/USD has framed a double-top above the 61.80% fib level. The coin had tested support level at $5.96 day before yesterday also.
Around five days ago, the Ethereum Classic price was trading around $6.19, but then it couldn't go further. Sharp pullback took the price below $6 for the first time in the week, and the ETC price gradually went up from here. It managed to trade above $6 with a hike of 4.06%. Apparently, the coin kept consolidating between 38.20% and 61.80% fib levels for a couple of days.
The technical indicators of the Ethereum Classic are largely in a positive area if you keep the MACD indicator aside. The current price is trading above all the moving averages, and the RSI seems stable at 64.