Bitcoin News
Bitcoin (BTC) Starts Losing its Bullish Momentum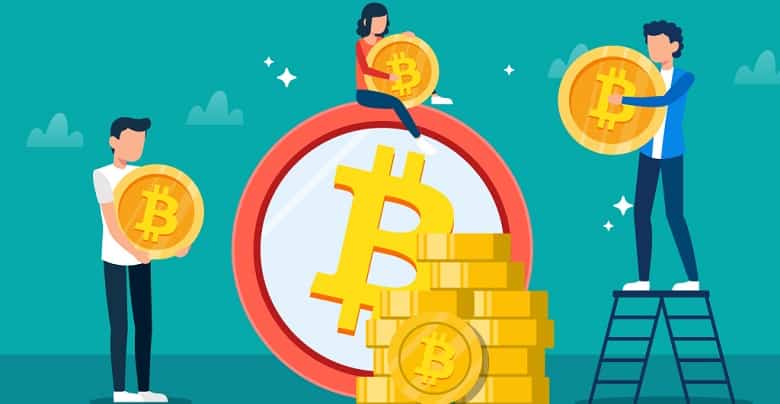 Bitcoin's aimless price movements subjected to the price level of $9000 only is keeping the investors in a tumultuous situation while the leading crypto coin is struggling to trade above $9500 since the last week of the previous month.
Investors are eagerly waiting for the market to take an upward shift by now as more than a trimester has passed by since the outbreak of this pandemic coronavirus occurred. However, all the economies are struggling to get back on to the track, which, in turn, impacts the crypto market too. Bitcoin has been trading above $9000 for the last 30 days.
This month, BTC has begun on a low note. However, despite an opening way below $9200, the coin managed a few bullish spikes. Initial price surges took the Bitcoin price above $9242, and then it faced a downward correction and traded below $9100.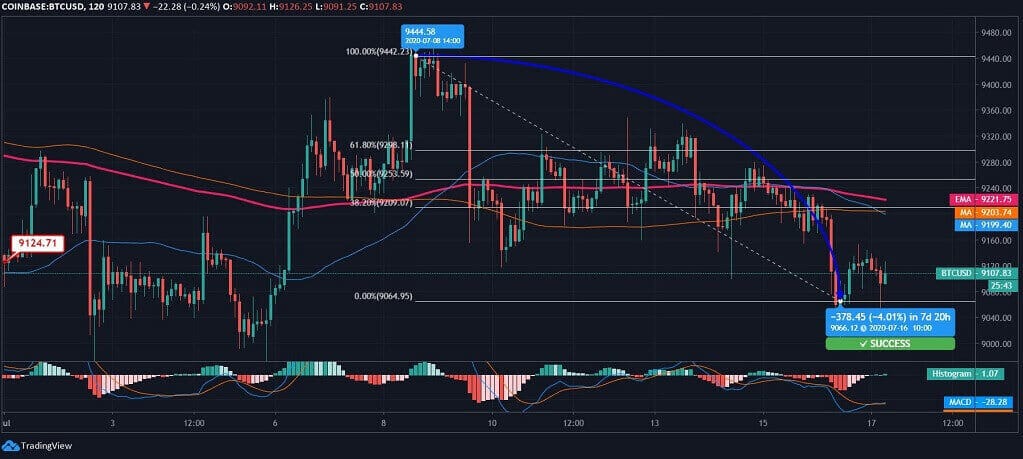 In the next week, BTC/USD grabbed a much-needed bullish vibe and managed to reach above $9400 to face rejection. After hitting $9444, Bitcoin started a mild downward correction. Initial pullback took the price as low as $9148 and then consolidated around the 50% fib level for a few days before taking another plunge.
The price decline as hefty as 4.01% again dragged the BTC price below $9100, and here, it formed support at $9066. Just recently, Bitcoin has traced a bullish candle above $9100; let us see whether it manages to hold onto a bullish sentiment.
The technical indicators are not very impressive at this moment. The SMA lines have just traced a bearish crossover while the price of Bitcoin is way below the EMA line. The MACD indicator is about to have a bullish crossover but is still in the negative zone.