Bitcoin News
Will Bitcoin Face a Notable Correction Before Soaring Above $12k?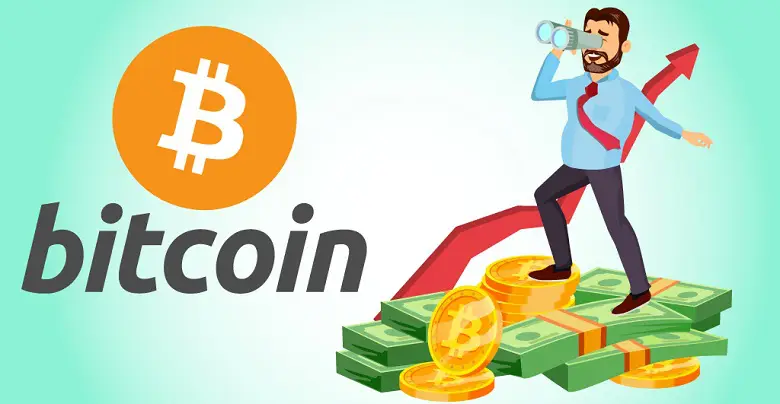 Bitcoin (BTC), at the time of penning down this analysis, was seen maintaining its stance above $11k and even beyond $11.5k at $11,652. With a completely flat & consolidating momentum below $9.5k, BTC rose above the major resistance above $10k towards the end of the previous month.
However, earlier when the Bitcoin price was consolidating below $9.5k for the longest time, major altcoins were seen skyrocketing. However, this time when Bitcoin unleashed the consolidation, it breached above the major resistance at $10k and eventually rose above $11k as well.
#Bitcoin is the greatest thing since sliced bread.

— Cameron Winklevoss (@winklevoss) August 7, 2020
Bitcoin has been often compared with Gold and Silver, and in this regard, Gold has also hit an All-time High recently but recently has nosedived by approximately $40. Moreover, BTC is also believed to be superior in comparison to the standard reserve currency, the US Dollar.
However, just when Dollar was depreciated during the massive sell-off, Bitcoin held strong support and yet another quantitative easing by printing unlimited bills. Bitcoin, on the other hand, with limited supply, has not led to manipulations even during this Pandemic.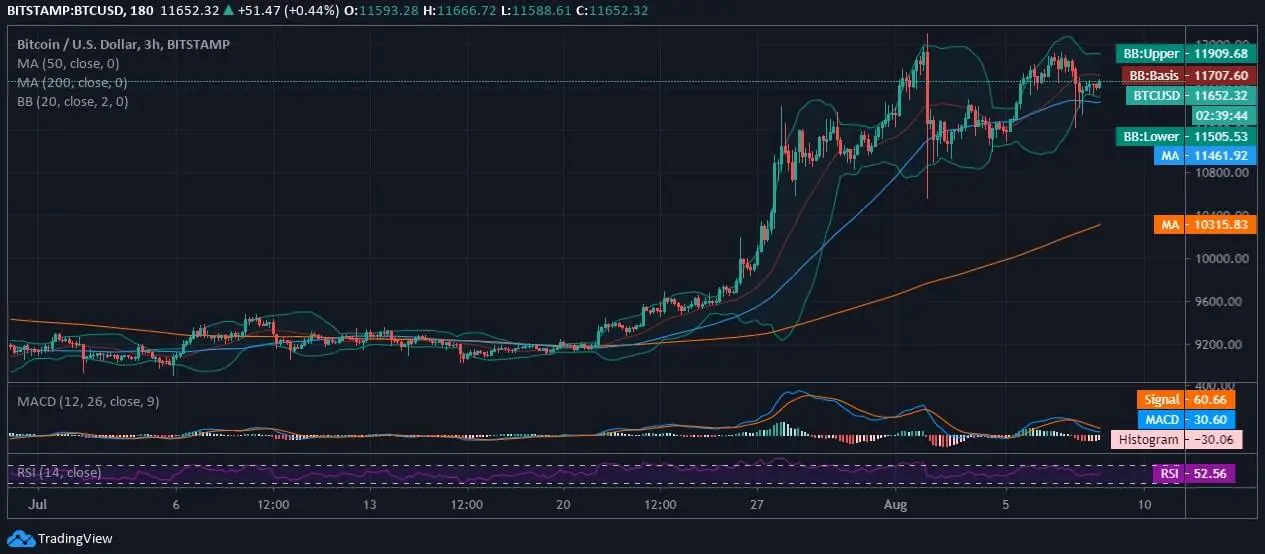 BTC price, towards the end of the previous month, was seen breaking the major resistance at $10k after intermittent, volatile breakouts. However, with approximately two days, Bitcoin crossed above $11k price area, and since then it has been trading above the same. Bitcoin has reclaimed a short-term height until $11.9k so far after a momentary bullish candlewick rise above $12k just at the onset of the ongoing month.
In comparison to the recent pullback below the intraday highs at $11.9k, BTC is now trading around $11.6k with a bearish crossover on the MACD chart due to correction. The volatile yet a winning nature is likely to lead to yet another notable correction before a persistent trade above $12k and beyond. As per the historic trends, a correction is holding a greater possibility in the short-term for long-term sustainable prices.
Bitcoin, at present, holds support from SMA50 & SMA200 around $11.4k and $10.3k, respectively. With intermittent bearish dips, the price trend of BTC/USD is hitting the lower 20-day Band but holds no prospects of an unprecedented breakout in the near-term.
The MACD chart holds a bearish divergence after the recent intraday correction. The RSI is at 52.56 and withholds no trading extremities.