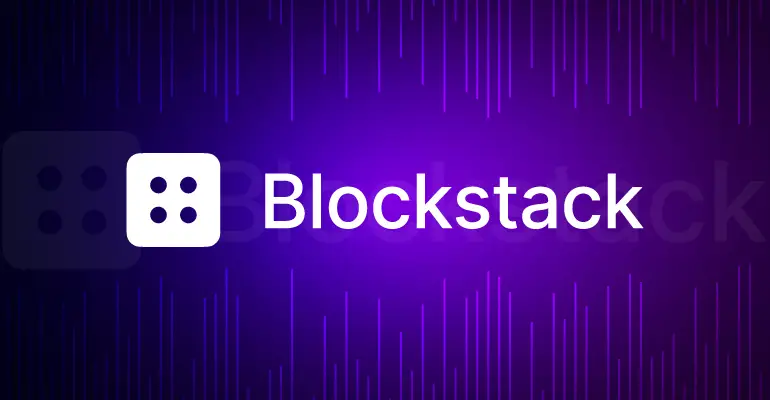 Blockstack has witnessed a bullish week. Its value has moved from $0.1558 to $0.1931 over the last seven days. The STX price was at $0.155 on July 30, and just before August 01, the currency marked a sudden spike and touched $0.1812. However, the uptrend couldn't last long, and the currency soon started correcting downwards.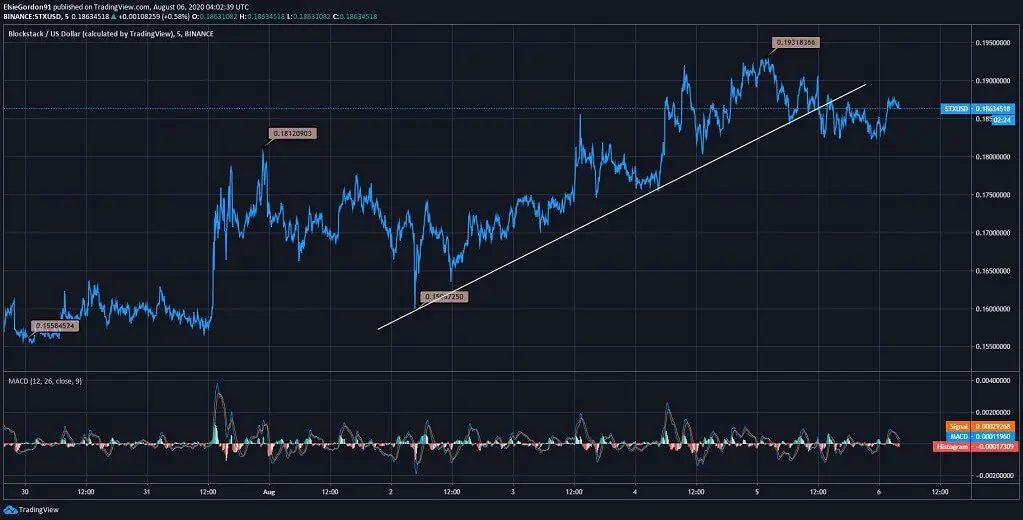 On August 02, the price of Blockstack touched a bottom point at $0.1596. Later, it regained momentum and started trading upwards. The next few days were bullish for the currency. With steady growth, the STX price reached the highest point of the week at $0.1931 yesterday.
However, after hitting a $0.19 mark, the currency turned sluggish and marked a slight plunge. At the press time, the STX price spotted at $0.186. The MACD of Blockstack shows a bearish crossover as the signal line crossed above the MACD line due to the recent plunge. The value may drop significantly over the next few days. The support point for Blockstack may emerge around $0.175 soon.