Casper News
Casper Wyoming Gets a New Park, City Asks People for its Name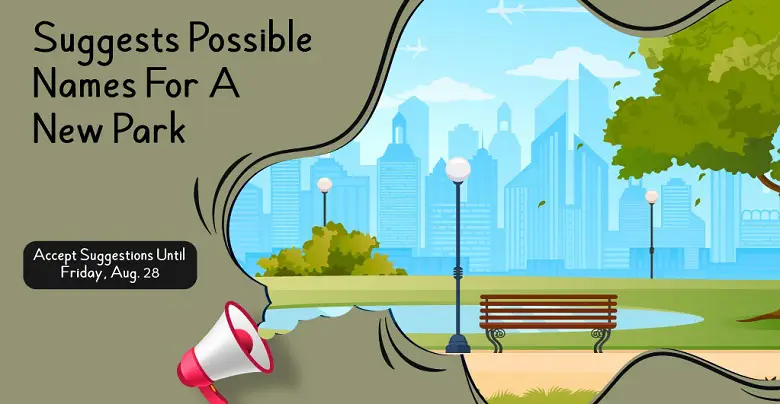 The city of Casper is opening a new park for the public and will be located near East Second Street on Venture Way. To inaugurate this new park, civic authorities of Casper, Wyoming, have decided that it would be named based on the city residents' suggestions. 
According to the Casper City Council authorities, people from the city have to come up with possible names for this new park. The suggestions for these names will be accepted by the end of August 28th, 2020. Based on the accepted recommendations, the Casper city authorities will shortlist five names. These five finalists would be put to the vote in the following week. The results of the said voting would decide the final name of the new public park in the city of Casper, Wyoming.
To submit the suggestions for possible names, Casper residents need to visit the city's official website – www.casperwy.gov. Here, the ideas can be sent via an online form. Each submission must include the suggested name for the new park, a brief explanation of why the proposed name suits the best for this park, and the applicant's information. In the applicant's information, people must provide their respective name, phone number, email address, and residential address.
Those who want to suggest names for the new park offline can send their suggestions and respective details listed above to the following address via mail:
Casper Parks Department
Attn: Park Naming Contest
1800 E K Street
Casper, WY 82601
The Casper city authorities have implemented some rules on suggesting the names of the new park. These suggestions must not be associated with or infringed on the names of any trademarked or licensed products. Moreover, the suggested park names would be preferred if they are relevant to the Casper city landscape's natural features, such as the wetlands or the rivers. If the names are associated with the city's natural resource attributes, such as the vegetation, the wildlife, or any geological feature, they would be preferred over others. The historical significance of places or people of Casper, Wyoming, can also be characterized in the suggestions for naming the new park. Lastly, the suggested names for the new park must be short and would prefer names that are more distinctive and concise from Wyoming's regional standpoint.