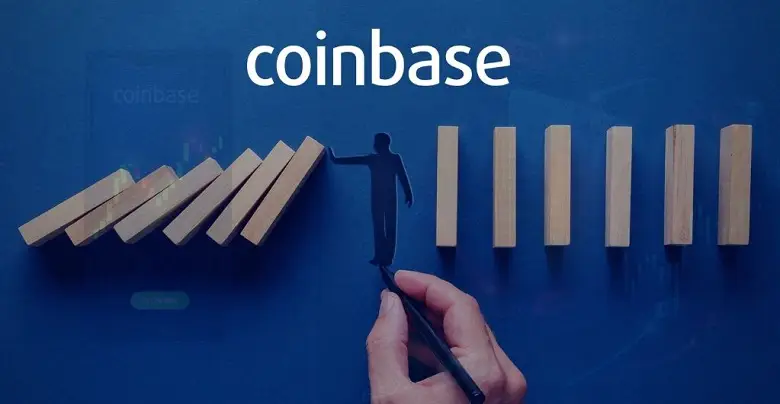 Overview
Over the past few years, cryptocurrencies have achieved significant milestones, with financial trends indicating that around 150 million people have been using the cryptocurrency market since the origin of Bitcoin in 2009. Coinbase is the leading and most popular cryptocurrency exchange launched in the US, and it is operating in 103 countries, including Spain, Mexico, and the UK. Coinbase offers an easy-to-use interface, and its intuitive design makes it the most suitable choice for buying, selling, and trading cryptocurrencies for all types of investors. 
What is Coinbase?
Coinbase was founded in 2012 in San Francisco and is one of the largest trading platforms for cryptocurrency in the US. This platform is fully licensed and regulated by the financial authorities supporting all states in the US. Coinbase is one of the top cryptocurrency exchanges globally by liquidity, traffic, and trading volume as per coinmarketcap.com, a leading market research website. It has a wide choice of products that includes advanced trading platforms, cryptocurrency investing, wallet for retail investors, custodial accounts for financial institutions, and its US dollar stable coin. Tons of positive Coinbase reviews clearly denote the story that the exchange strives its best to provide excellent services to its users.
Pros of Coinbase
Here are the few pros of Coinbase –
This platform offers a software wallet that helps users buy, store, and sell

Bitcoins

or any other cryptocurrency. It also provides another feature where the user can request money in BTC or USD. 

Coinbase offers a wide variety of altcoins for trading, staking, and investment. The Coinbase wallet provides a vault for storing cryptocurrencies, and the users can easily add funds to their wallets.

Coinbase has a simple user interface for signing up, and cryptocurrencies can be purchased within minutes. It also offers a learning program to the users, and they can learn about the working of cryptocurrency.

Coinbase outranks other highly liquid exchanges, protecting investors from price slippage in the volatile market.
Cons of Coinbase
Here are the few cons of Coinbase –
Coinbase has very high fees when compared with its competitors. Newcomers who use the Coinbase platform are subject to increased fees unless they know they should use Coinbase Pro. Coinbase Pro platform is free to use, has lower fees, and has several new features that might be overwhelming to new traders.

In the coinbase platform, the users do not have control over their wallet keys which is the case with many centralized exchanges, a significant disadvantage. When the investor purchases a cryptocurrency in their exchange, it is stored in the Coinbase controlled wallet. This means that the user does not have control over their purchases; this can be avoided if they have their wallet to store their cryptocurrencies.

Even though Coinbase offers a wide choice of Altcoins for its new traders, experienced traders interested in trading Altcoins might not find good variety there.
Is Coinbase Safe to Use?
Even though online exchanges are prone to high-risk, Coinbase offers the safest wallets to its customers. It stores its assets in offline cold storage; these cold storage are impossible to hack.

Coinbase does not hold the user's data in servers disconnected from the internet, making it impossible for the hackers to steal cryptocurrencies; Coinbase encrypts the data before saving them into hard drives before disposing them to vaults and safe deposit boxes.

Coinbase has a mandatory 2-step verification process, implying that sensitive transactions will require code sent to the phone and entered before proceeding. 
Is Coinbase the Right Choice?
Coinbase comes under the top 4 exchanges to have a license in NY under the pilot Bitlicense program. Besides, the traders should adhere to strict

KYC

(know your customer) rules and should be compliant with rules and regulations.

Coinbase platform is straightforward to use, and the traders can easily find the balances, place to buy and sell orders, and compare prices with just a few clicks. 

Even though the Coinbase platform fees are slightly higher than average, it provides Coinbase Pro with more competitive pricing, various tools, and order options.
Conclusion
Coinbase is an intuitive and easy-to-use platform that offers new investors to get started in the cryptocurrency space. The coinbase's ordering system is straightforward and has a Coinbase Pro platform with various features, making it convenient to navigate for beginners and experienced traders. Coinbase also has a simple mobile app, offering all the significant features of a desktop platform.