Compound News
Compound (COMP) Initiates Recovery After the Recent Dip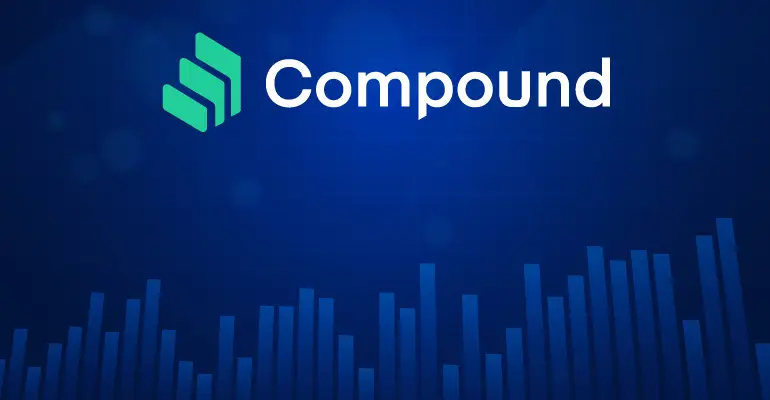 While leading crypto coins like Bitcoin, ETH, and XRP are slowly healing the bearish market wounds with impressive price recoveries, a few coins are struggling to come out of the negative shadows.
COMP, a digital token which is based on ERC-20, is one of the currencies that has managed to get a significant engagement since its inception. Compound holds a reliable price trend; however, while Bitcoin has already started trading above the crucial price level of $10,000, COMP price is going through a bit rough patch. The stable vibe that it kept intact during most of this week has now disturbed with volatility on the downside.
Around a week ago, the coin was trading at $158 and was firmly having a hold over a bullish momentum. The stability remained intact till yesterday except for a few spikes. The price kept ranging between $152 to $160.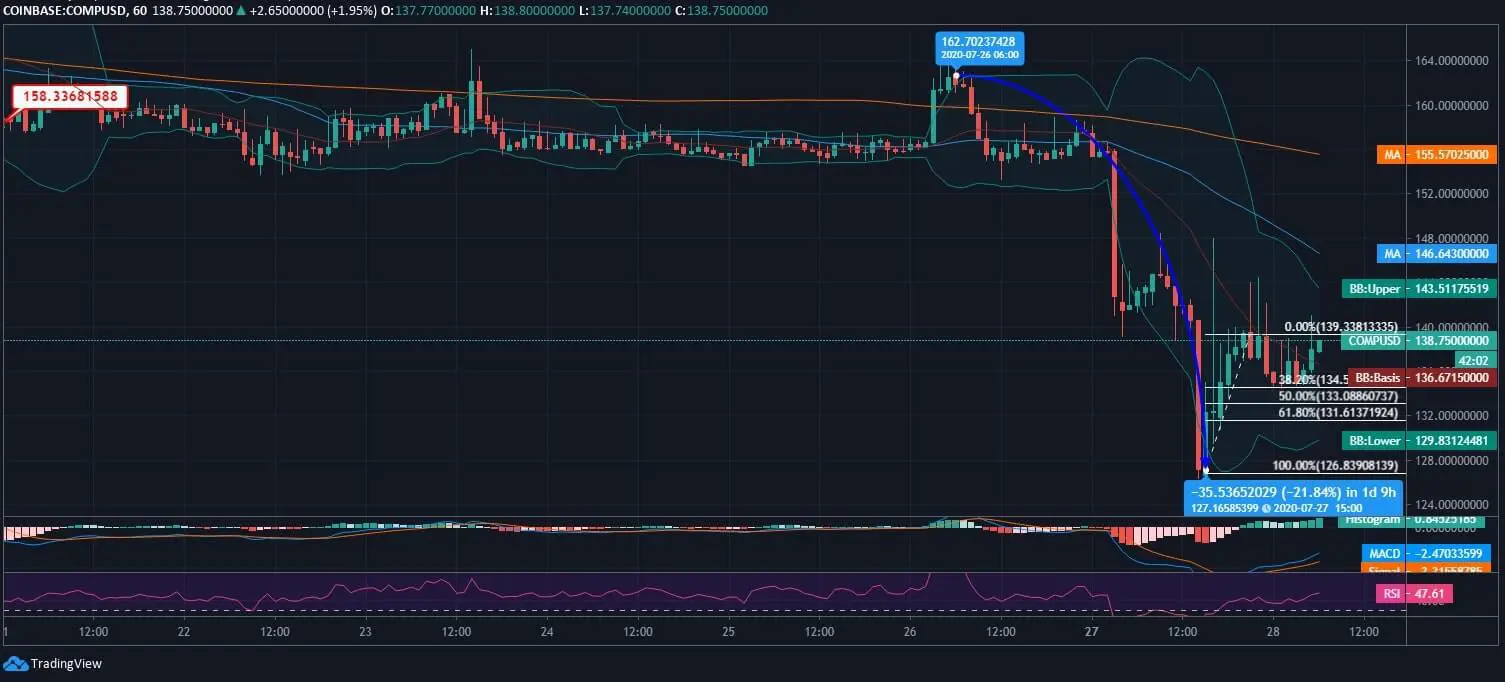 On the day before yesterday, the Compound price faced rejection at $162. A strong yet gradual price fall took place here. The price declined in almost a day, and the decline was as hefty as 21.84%. A mild and partial price recovery occurred lately. The altcoin, Compound, is testing resistance at $135. The price levels at $139 have already posed as resistance yesterday; 61.80% fib level may act as a support level. COMP has formed a few bullish candles near 0% fib level.
The currency is still in a bit volatile zone with widened Bollinger bands. Meanwhile, MACD and RSI indicators are set to enter the bullish zone. On the other hand, the SMA lines are indicating a bearish phase as the shorter SMA line is on the downside.