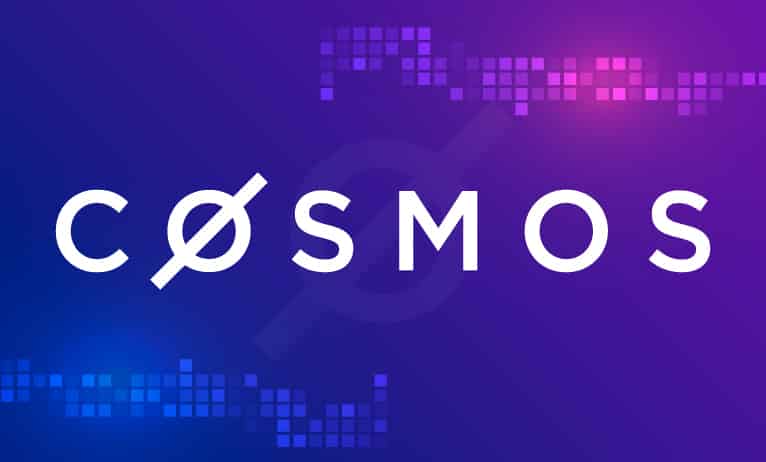 Cosmos covers all the problems related to the blockchain, which otherwise leads to issues regarding scalability, usability, and interoperability, which makes it one of the most powerful and customizable ecosystems.
In this regard, ATOM now falls in the list of one of the most lucrative blockchain projects amongst the top 25 cryptos of the market. However, it was just yesterday when the coin was seen plummeting downsides, and in the wee hours today, ATOM/USD declined with a steep setback.
Cosmos Price Analysis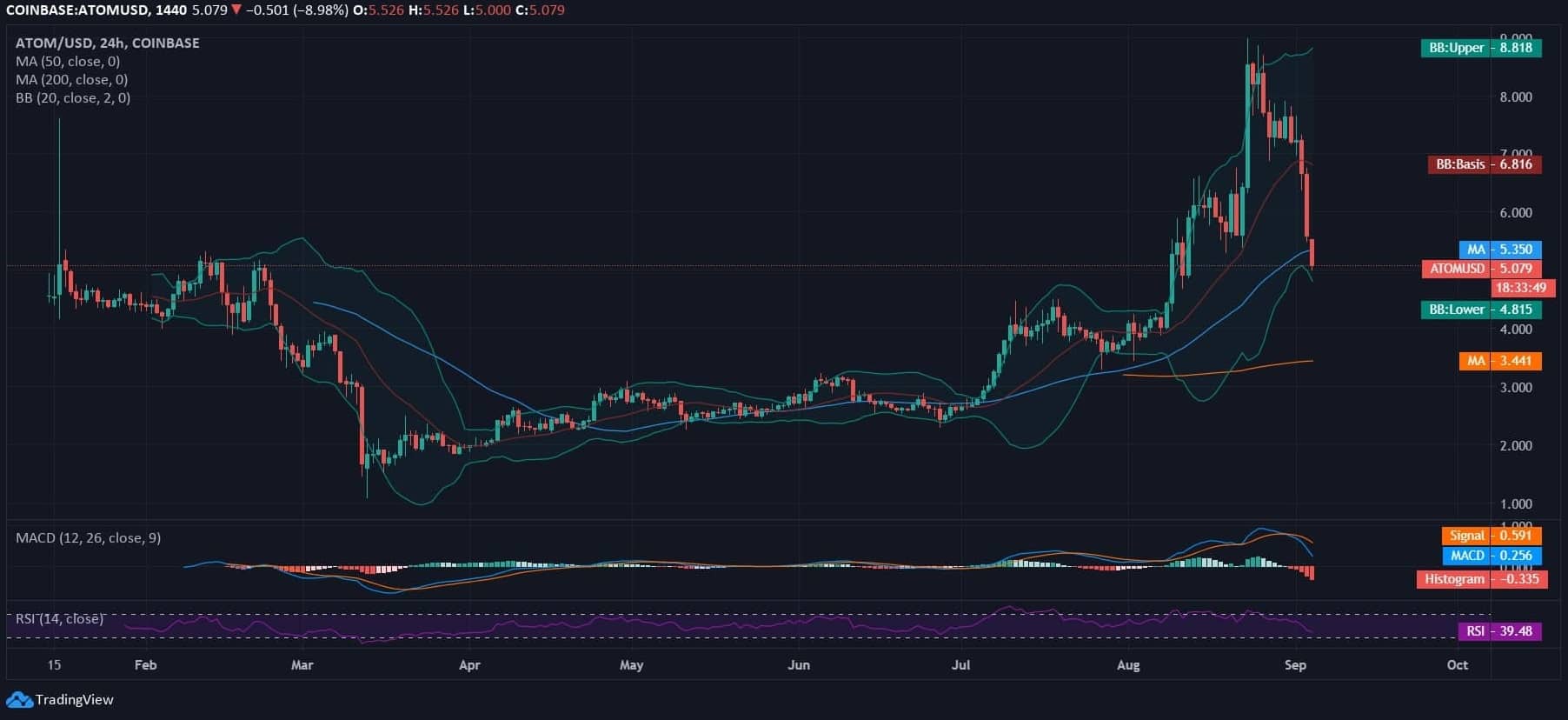 ATOM draws a slight uptrend after testing YTD supports as low as $1 against the US Dollar until the 1st week of July when the traction is aggravated to report a comparatively steep movement. Alongside, with a stupefying momentum, it was towards the end of the previous month when the currency tested resistance as high as $9. Still, with a gradual pullback and long bearish candle, it is currently trading at $5.079.
The intraday has been not at all pleasant; Cosmos has reportedly dipped from a daily height of $6.80 to currently trading around $5 with a daily loss of over 25%. With a long bearish candle, ATOM/USD is now approaching to breach the lower Bollinger Band due to negative correction over the past 24 hours.
With this, the coin has lost support from SMA50 at $5.35 but holds support from SMA200 at $3.4. The MACD indicator holds a bearish divergence, too, due to intraday rejection. The RSI of Cosmos is, therefore, inclined towards the major support at 39.48.