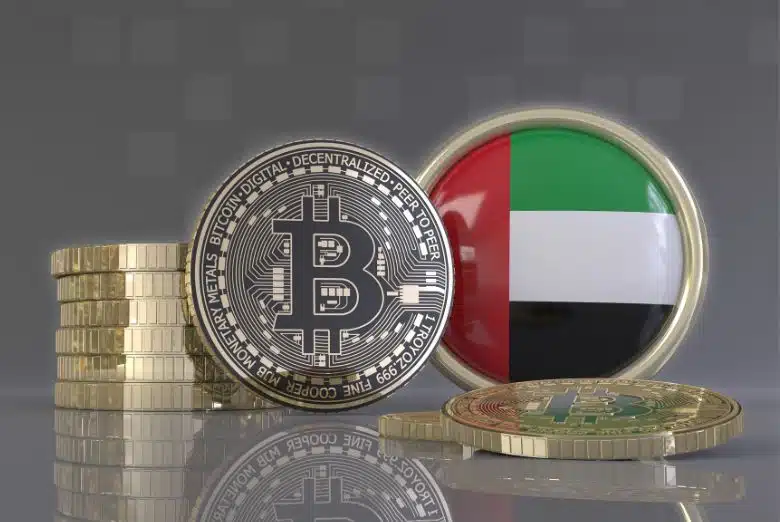 The UAE market in cryptocurrencies and blockchain technology has witnessed substantial growth, with more than 63% of the population admitting to using digital currencies in various digital platforms. This was expected as the Middle East established itself as one of the popular global hubs for innovation in digital financial technology due to the policies formulated by UAE regulators after realizing the massive adoption of cryptocurrencies and blockchain technology worldwide.
This has led to the emergence of thousands of crypto exchanges due to their practical, profitable, popular, and convenient nature. Crypto exchanges are helpful in many ways. They work the same way as traditional brokers, where traders are given the instruments to buy and sell digital assets efficiently. A cryptocurrency exchange in UAE offers security features and storage facilities for digital assets far superior to traditional ways of storing funds or maintaining wallet software. It is convenient to use the UAE crypto exchange that offers several advantages like easy accessibility, quick registration, low costs, lightning speed, transactions, and higher security and privacy levels for the traders.
This guide will focus on how crypto exchange UAE drives the growth of blockchain infrastructure, its benefits, challenges, and the government's initiatives and policies.
The role of crypto exchanges
A crypto exchange in UAE is where buyers and sellers come together to trade cryptocurrencies of their choice. There are mainly three types of exchanges that allow cryptocurrency trading– centralized, decentralized, and hybrid exchanges. Decentralized exchanges (DEX) operate without third-party interference like the government, banks, or other financial institutions. The exchanges are hence, open source and are driven by blockchain technology. In theory, decentralized crypto exchanges are more secure than their centralized counterparts since there are no entities or servers to hack. This makes it more difficult for anyone to steal crypto funds. In addition to this, transaction fees in crypto exchanges are way lower and faster in crypto exchanges due to their decentralized nature. Crypto exchanges in UAE and different countries tend to boost liquidity as digital assets are highly liquid, leading to the global adoption of blockchain technology.
Government initiatives and policies
The UAE government initiatives and policies have always supported blockchain development, crypto exchanges, and other digital platforms. The government in UAE launched the Emirates Blockchain Strategy 2021, which aims to capitalize on blockchain technology to transform around 50% of government transactions into digital platforms. This was done to save effort, resources, and time and to facilitate traders to process transactions conveniently that suit their work and lifestyle. Under the Emirates Blockchain Strategy 2021, the government planned to use blockchain technology for virtual transactions, giving every customer a UIN (unique identification number) on blockchain networks that cannot be changed or hacked, ensuring digital security of transactions and national documents, thereby, reducing operational costs and accelerating decision-making.
Another government initiative in 2020, known as the Dubai Blockchain Strategy, came into existence after continuous evaluation and exploration of the latest technological innovations surrounding blockchain technology. The strategy aimed to usher economic opportunities for all sectors, including decentralized digital exchanges. This Dubai Blockchain Strategy established a roadmap for developing blockchain technology for UAE crypto exchange platforms and traders.
Benefits of crypto exchanges for blockchain infrastructure
There are many advantages of crypto exchanges over traditional platforms owing to the decentralized nature of crypto payment methods. With the best crypto exchanges in UAE, traders can buy and sell their choice of assets 24×7, unlike traditional markets open during specific hours of the day. Crypto exchanges instantly settle all transactions, making crypto trading faster than ever. Crypto order books are transparent in most exchanges where traders can view the depth of buy or sell sides of every market in the assets they are trading in. Crypto exchanges have modern and secure user interfaces that are compatible with all mobile devices, including iOS, Windows, Android, and Linux, that use the state of the art technology. It allows speed, intuitive customer experience, and ease of use. Decentralizing crypto exchanges reduces the need for an intermediary, thereby cutting costs substantially and accelerating the pace of transactions for traders to trade with improved efficiency, transparency, and security.
Challenges and potential solutions
Although crypto exchanges and blockchain technology have been quite popular in various countries over traditional platforms, the global adoption of the new technology has been relatively slow due to myriad challenges. There needs to be more awareness about cryptocurrency and blockchain technology which has been one of the biggest obstacles to the widespread adoption of Blockchain infrastructure. It is essential to provide a concise explanation of how digital currencies operate, their benefits over traditional currencies, and the performance of innovative Blockchain technology. 
Another significant challenge is the volatile nature of cryptocurrencies, due to which many traders are reluctant to trade using digital tokens. Before joining a crypto exchange, it is recommended that traders understand the dangers and risks associated with currency fluctuations. Coming to regulatory frameworks, cryptocurrencies have an unregulated status which is the primary hurdle to the widespread adoption of crypto exchanges. No regulations limit their use, and this makes many traders hesitant to use crypto exchanges. Lastly, transactions in crypto exchanges are irreversible, meaning that once a digital transaction has been processed, it cannot be reversed or canceled. Hence, traders must research and make informed decisions before trading in cryptocurrencies.
Conclusion
The growth of cryptocurrency and blockchain infrastructure in the UAE has been heavily dependent on the role of crypto exchanges. A substantial paradigm shift is undoubtedly underway, with the proliferation of blockchain technology and crypto exchanges likely to provide a transformative impact on the trading industry. Although blockchain technology has been advancing at a breakneck speed, the country still has a long way to go regarding regulatory and legal frameworks. 
There is no denying that crypto is entirely new to the trading world. The common perception of crypto exchanges is that digital currencies are used for nefarious and illicit purposes. Nevertheless, the UAE government has ensured that the country will remain at the cutting edge of the world-changing developments in the digital arena, and it is the sole responsibility of crypto traders to be aware of the benefits and challenges of using crypto trading for the best experience ever.
Future outlook
The continued growth, development, and adoption of blockchain technology in the UAE are expected as the ambition and momentum present an excellent opportunity for the country to become a global leader in the digital age of blockchain development and innovation powered by UAE crypto exchanges. The government has already provided stimulus through many economic schemes that can trigger increased adoption of cryptocurrencies and blockchain-based solutions in the country. Moreover, the benefits of using crypto for trading have started allowing UAE traders to feel safer, more regulated, and more economical than ever before.