Ethereum News
Ethereum Trades on a Mixed Note; Technicals Remain Bearish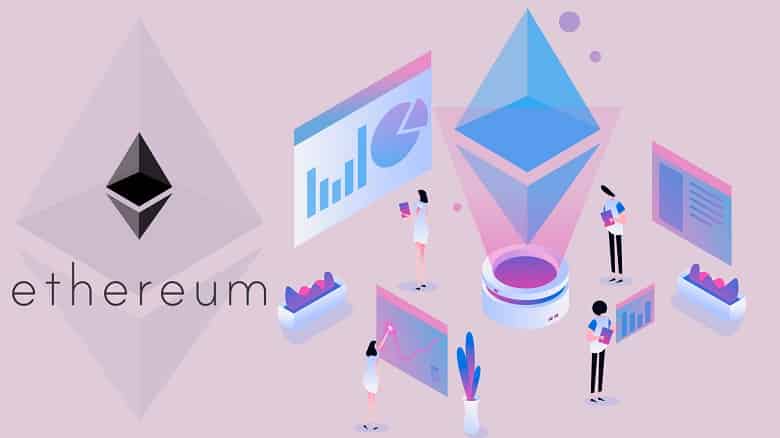 The prices in the crypto economy have been going through a havoc-like experience for the last few months. While it is anyway tough to have a steadily moving price trend amid the ongoing pandemic, strengthening businesses and working on partnerships is still possible.
Ethereum, in these circumstances, is really putting its attempts into its services and projects so that it can flourish in a better way in the longer run. Some of the projects on which the Ethereum ecosystem is currently working or are in use have already been quite captivating. Some of its projects, which may leave an impact over the crypto space on a significant level, include Balancer, Matcha, and Omen.
If we talk about its price path, ETH is in an improved position as compared to where it was a month ago. The altcoin is way above its 1-month's lowest price level but is a little below the highest level. The coin seems to be consolidating around $239 right now.
The weekly price trend of Ethereum shows a noticeable improvement, followed by a downward correction. The currency seems to be forming a falling pattern after it tested resistance at $242 yesterday. The coin found support at the 61.80% fib level. However, the week had started on a positive note as the ETH/USD attained heights above $244 initially.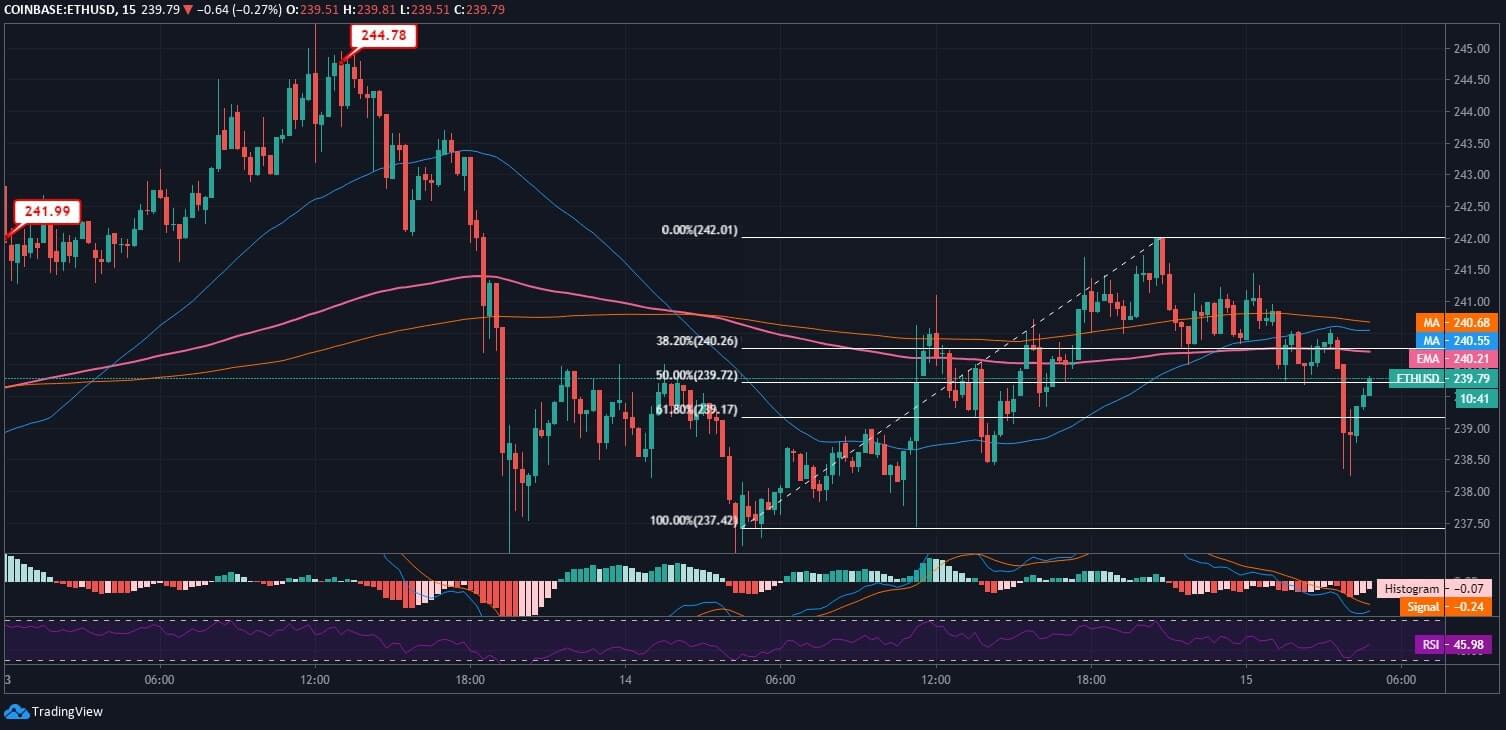 A strong pullback caused the Ethereum price to trade as low as $237. Notably, the price level at $237.42 came across as a strong support level. Recently, the coin has formed three consequent bullish candles, which indicates a bullish approach, though for the short-term only. ETH is testing resistance at the 50% fib level.
The technicals have entered the bearish zone here. The MACD indicator is on the downside while the RSI is approaching 30. SMA lines, too, are in the negative zone.