Gambling News
Polish Gambling Space Sees an Improvement Thanks To New Products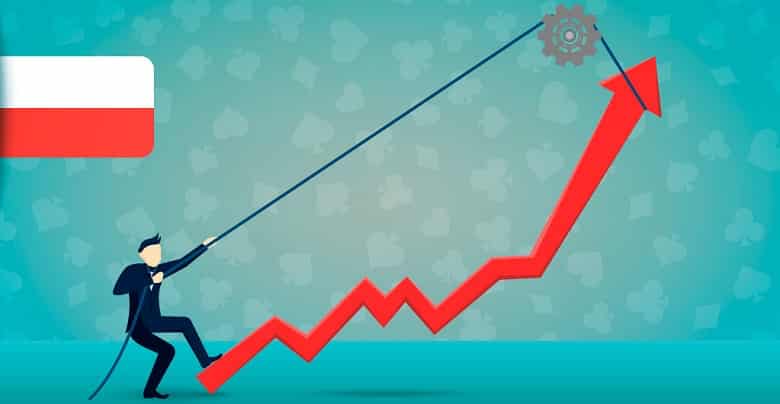 The world will enter in the second semester of its consistent battle against the Coronavirus. Apart from the horrific disease itself, one of the major challenges for the nations includes a sustaining revival of their economies. While most sectors and industries have been severely affected and are still a little far from recovery, those fields which can partly or fully depend upon digital mediums can expect a rapid return.
It is known that European countries are affected by the virus on a very large scale. While the region is struggling to keep the virus away, a few of the countries are trying to improvise the financial scenario. Poland, the country which is known to have a very restrictive set of regulations, has come to know that newly regulated products of the gambling field have helped the market to mitigate the strong slowdown vibe that was present since the year started.
The year to date performance of the gambling sector was pretty much depressive, and according to what the Polish Ministry of Finance notes, newly regulated products have played a vital part in dealing with the declining online betting and land-based gaming.
Another revelation, this time from Gross Gaming Yield (GGY) projections provided by H2 Gambling Capital, unveils that the total for the year to June 11 is expected to fall by 9.5% compared to the previous year. Notably, such a decline this year is owing to the emergence of newly regulated verticals, including online casinos and land-based arcades.
Moreover, online casinos' revenue has soared up by a whopping 96.7% for the year to June 11. Here, significant growth of Totalizator Sportowy's Total Casino site played a notable role. Total Casino came into light in December 2018. It is only a Polish legal online casino site.
Also, another factor that must have affected the market is the pandemic, which is still continuing to spread. It is to be seen where the Polish gambling sector stands when the pandemic sees a visible reversal.