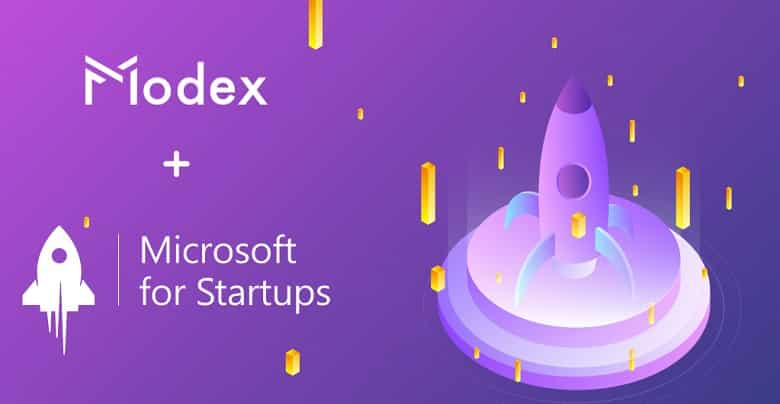 Modex, a blockchain database company, is reportedly accepted by Microsoft into their Start-up Programs. With this Modex will have quality access to the Technology and resources of Microsoft. This will boost the company's marketing strategy and will resolve the customer's need as it is working closely with the Microsoft team.
Modex:
Modex is a blockchain database company that offers access to the broader world of blockchain technologies. Their goal is to promote and encourage the introduction of blockchain into daily usage and to address real-world challenges by leveraging this innovative technology. BCDB from Modex is a middleware that blends a Blockchain with a database to build an easy-to-use and comprehensible interface for blockchain developers without prior knowledge. This Modex BCDB enhances improved data storage, safe data exchange, streamlining of processes, and cyber-attack defense.
Microsoft's Start-up Programme:
Microsoft announced its Start-up program two years ago and became a leading to support B2B stirrups all over the world. This entrepreneur's initiative offers the infrastructure, platform, and group advantages required to bring prosperity to start-ups. As per the reports, around $30 billion was invested in this start-up program, surpassing the consumer tech funding and this was seen the first time in a decade. Start-ups participating in the initiative are working towards closing new revenue prospects for more than $1 billion this year alone. Furthermore, in the next two years, Microsoft has committed $500 million for supporting start-ups with access to technology, community spaces, and to increase the sales.
Modex and Microsoft:
Kubernetes quickly transforms into a cloud operating system, with the ability to support its companies and developers immensely. Modex currently offers its Kubernetes services to any major cloud provider and has rebuilt many container orchestrations projects. This accelerates the creation of scripts that enable a blockchain node cluster to be distributed rapidly through every client's cloud infrastructure.
Mihai Ivascu, CEO and Co-founder of Modex, has stated that

Modex has been working for the right partner who could allow it to produce the Kubernetes scripts rapidly and efficiently, while at the same time gaining from a steady strategic collaboration and sales coordination. Modex has access to software and facilities, as well as business tools, to leverage Microsoft networks and skills by embracing Microsoft for the Business program.