Henderson News
Henderson Chief Offers Solutions to Deal with Racial Tensions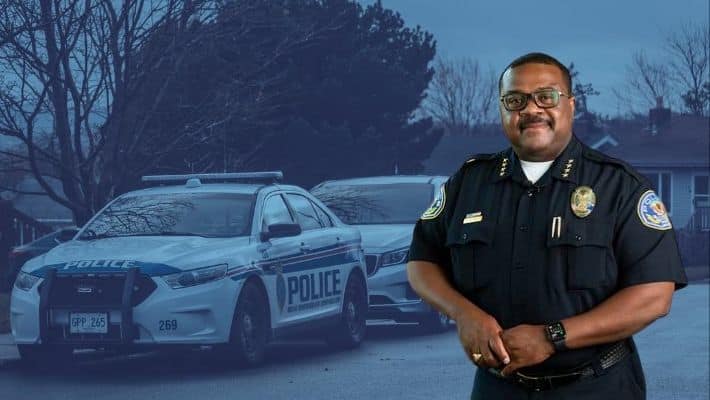 At a time when racial tensions are raging across the U.S., Henderson Police Chief Thedrick Andres has a word of advice for both the police and the community. Andres talks about the policing model he has experienced as a youth growing up in a New Orleans neighborhood, and how it can help ease the racial tension.
He recalls how police officers used to mentor the youths in his neighborhood, communicate how the police work with them and build strong relations with the community. This had changed his perspective on law enforcement and inspired him to join the police in 1995.
Recently, the U.S. has been shaken by nationwide protests following the deaths of Black Americans at the hands of police, but no such protest took place in Henderson due to its policing model.
In a video released after the death of George Floyd at the hands of a police officer, Andres disapproved of any such actions allowed in the Henderson Police Department and said that they are as upset as the people with the incident.
Andres confesses that though he has never been a victim of racial discrimination, he understands how Black Americans feel being a part of it due to different policing model in their communities. Talking about the Black Lives Matter protests, he says it is people's way of using their First Amendment rights.
He is of the idea that policing can be better through police-community relationships. He suggests that to be able to work with people, law enforcement officers must build strong partnerships with the community, understand the significance of cultural diversity and their implicit bias.
Some of the measures that Andres thinks should be taken by the police include explaining people about their use-of-force policy, conducting youth mentorship programs to help youth with decision-making, prohibiting any type of chokehold as a use-of-force action, and creating programs to help police officers deal with situations that have nothing to do with them.
In the end, Andres encourages children to consider becoming a police officer and make their community better.