Casino News
How to Get Rid of a Slot Machine Addiction?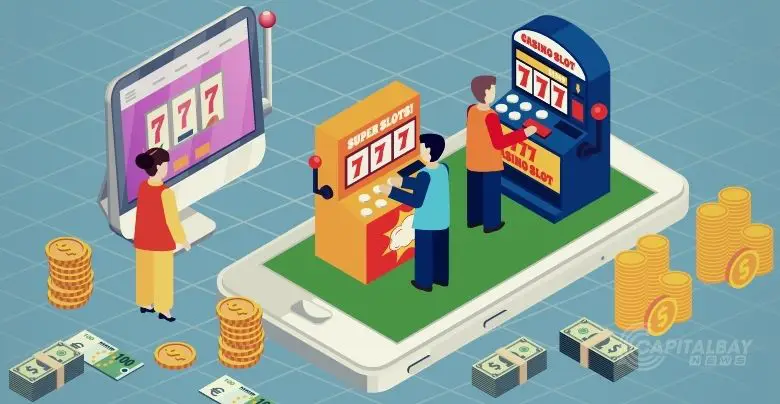 When you think about slot machine addiction, it seems indirectly proportional to financial crunches that one would have. This addiction is just like any other addictions such as alcohol, drugs or smoking. It needs to be taken care of; it is not that simple to break the addiction. There is so much at stake, one problem raises another problem if it is not handled carefully. Alongside financial problems, it can lead to some other problems like mental instability, jail, embezzlement, and occupational issues.
How do I stop gambling slots?
The three or five reels slots are one of the largest forms of gambling. While playing slots, every spin of the machine heightens the urge to win for the gamblers. For a better future and breaking the habit, here are few suggestions:
Don't access online gambling

– With land-based slot machines you physically see money going inside the machines, this can let you pull your reign. However, in online games, you keep on betting and lose track of it. There are few website add-ons that block the problem gambling sites.

Don't accept bonuses

– Bonus tends to lure you to play more and more, you might lose more money then what you won.

Find a replacement hobby

– Workout, spend time with your family, watch your favorite series on Netflix, play some instrument, read good author books, keep yourself involved.

Attend a Gamblers Anonymous meeting

– Their recovery program helps you to combat the gambling problem. The group support of other members who want to quit gambling is very effective.

Write about how gambling affected your life negatively

– Write on two important things one, about the negatives of gambling and two about how quitting, would help.

Visit a counselor specialized in addictions

– Depending on the severity talk to a counselor who can help with the gambling addiction immediately.

Surround yourself with your well-wishers

– Be with people who will want to see you recover.

Self-ban from the gambling industry

– Delete slot gaming apps from your phone and tell casinos that you have a problem and that you want them to block you from entering.
How Casinos Enable Gambling Addicts
Casinos are designed in such a way that it will give you the impression that it has a lot to offer, making it confusing to exit. Some casinos pump up oxygen in the environment which gives you a day like energy.

Casinos send you emails and invite you to offer you free games. Online video casinos hook the gamblers more easily as they can access the game in just one click and at the comfort of their home.

There are promotional advertisements that entice people to walk into the casino, the ambiance hypnotizes the mind of the gambler with all that lighting, food and the spirit around.

They offer various rewards, jackpots, and prizes to keep you wanting to play.
Why are slot machines so addictive?
Playing on a

slot machine

is fast, continuous and it can be played with or without companions. You can play non stop without any distraction, unlike poker. So, there's no waiting for the cards to be dealt with.

Gamblers play slots to be in a comfortable and safe zone where there are no worries related to life or any relationship burdens, no anxieties about money and time. Everything falls away and the game gives them the high they need.

Gamblers seek out a sense of control and predictability. This tells us how anxious they are about culture. This game indicates how high-volatility risks are involved in their lives and the world.
Can you win slot machines?
If you are very lucky then yes, you can win playing slot machines. You can expect a payout rate of 95%, wherein the casinos keep 5% of your amount of money. It depends on the player's game.
The games are designed such that it will keep you engaged in the game. Small winnings, compels you to think that you're going to win big the next time.
What is casino self-banning?
Gamblers can self-exclude themselves from casinos. Some major casinos have them sign a form to choose how long they want to self-ban, for one year, five years or for life. This is only valid in the States where the ban is registered in.
How do you lift yourself from a casino ban?
You can request for the upliftment of the self-ban from casino order. It may vary on the terms and conditions of the casino whether you can enter a casino again or not. The self-exclusion can be for a period of 6 months to 5 years. Many casinos would want the player to prove that he/she has attended counseling sessions with one of the treatment professionals.

In other casinos, you can do so only when your self-exclusion expires.
Addicts burn their finances even when they know odds are placed against them. The continuous thrill and urge to cover your losses wouldn't even signal when you should stop and not cross the line. I recommend you follow the above-mentioned steps to reclaim your life. Keep yourself busy or choose a hobby that keeps you alive and kicking.