Betting News
How You Can Start Your Own Online Sports Betting Business?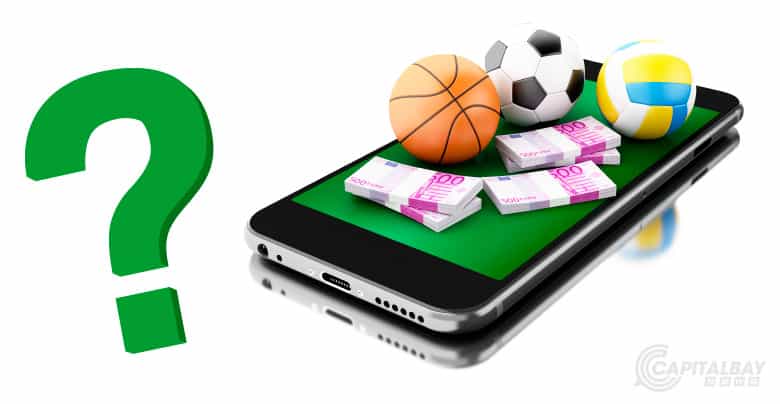 The Online Gaming industry has raised the bar and has become an exceptionally good source of income for its operators. Sports betting is the activity of predicting the results of a given sports event and choosing to place any type wager on that event.
Advanced technology is continuously introducing new software, new sports betting wager variations, renovating ideas to bring more live and interactive sports betting games online.
Sports betting has proven in the past years that this industry is a promising one for any upcoming business owner. Operators can trust technology and start their own sportsbook business.
Choose a reliable tech partner
The first and foremost step is to check for the financial aspect and choose a feasible tech partner. Do weigh the good qualities and costs involved but don't settle for something cheap or compromise with the quality. Outsourcing to some cheap software provider can cost more in the long run. You don't want yourself to be troubled for malware or malicious software. Choose a tech partner who is well versed in the online gaming industry and has many years of experience in dealing with sports betting clients.
What content to include on your website for your players?
A sportsbook can choose from a variety of options for the types of sports betting. There are a number of sports betting types that have been there for a very long time and some new ones that are taking the attention of bettors. Some styles of betting in sports are Fixed-odds betting, Live betting, In-play betting, or Exchange betting, which has become mainstream wagering these days. It is a new form of wagering wherein no bookmaker is required.
Another form of sports betting is Spread betting, which, however, is not very popular. Daily fantasy sports, is a type where wagering is not required but you risk your money for these sports. And Pari-mutuel betting is one of the consistent sports betting types. E-sports betting is a sports betting type introduced recently.
Obtain a gambling license
The popularity of the sportsbook and online gambling industry has brought some forward-thinking authorities to set up gambling laws. Every country has its own legalities regarding wagering, sports betting, or online gambling. It is very important to ensure that you read the terms of the location where you want to set up your sportsbook. Some countries facilitate sports betting only on the basis of licensing and some countries prohibit the idea of online gambling. Most of the sports betting license is provided by the offshore countries. Also, it involves a cost with it so be sure to choose a license that gives you some relaxation from tax.
Choose a payment provider
You have to choose from the leading payment gateway in the gaming industry. Ask your tech partner to include the payment processor to your platform. Ensure that it gives a seamless and fast Pay ins and payouts experience to your users. It should support all payment modes whether debit or credit card, E-wallets, digital currency, or fiat currency. There should be transparency and security for every transaction, fraud, and chargeback prevention system.
Plan a marketing strategy
Sports betting needs a steady flow of traffic for its business to stay on track. It is essential to build a solid market plan to be in the limelight and get new customers and retain the old ones.
Social Media marketing can get you traffic without any cost being involved. You can promote your sports betting business in a variety of social media platforms.

Advertise to get your customers' attention, PPC or Pay-Per-Click is a great medium to get your targeted audience hooked.

An affiliate program can help to get your sports betting business promoted with a very feasible cost.

Email your prospects with enticing rewards. This can work wonders.

Sign up bonuses can get you new customers just when they start playing they can become your regular customers.

Loyalty Program keeps your customers returning back to you. This is a win-win for both sides.

Referral programs can bring you, new customers.
Is betting a good way to make money?
The thrill of making money by winning in sports betting is fascinating. However, it needs a thorough understanding of the market. Betting does involve the risk of losing money as odds are placed against you. However, analysis and insights help you to place a bet based on some perceived strategy. Prediction on sports betting becomes your obsession once you start winning it.
Final thoughts
Nowadays, many newcomers seek answers to the question of how to open an online gambling business. In order to succeed in the sports betting project, you need to research and know the specifics of this business. The above-mentioned points give you an insight on how to start by choosing a reliable tech partner, choosing content for your website, obtaining a gambling or sports betting license, choosing a solid payment gateway, put marketing objectives in place. When all of these are in place, you are ready to launch your business.