Betting News
Sports Betting Futures: Future Champions Bets and Returns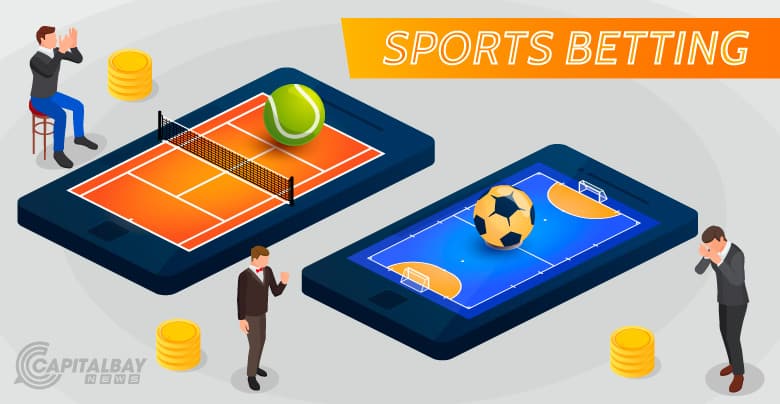 Looking far into the future of sports is just one of many ways to make a profit from online sports betting. Indeed, significant leagues like the NFL have Vegas betting sites with all kinds of betting lines, including Futures.
Futures are bets to make on events that have yet to happen, such as the Super Bowl champion this coming 2021 or even the 2024 US Presidential Election winner.
However, we will skip the politics for now and stick to sports, namely the sports leagues with a new champion within the next 12 months.
NFL: Seattle Seahawks 15/1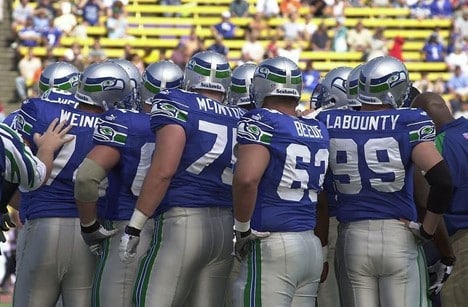 For every $10 bet on the Seahawks, $150 will be returned. This is pretty sizable, considering the Seahawks have a top-three offense with quarterback Russell Wilson being a strong MVP contender.
Seattle's weakness is their defense. The Seahawks have allowed teams' passing offenses to flourish, making most of the quarterbacks they face look like All-Pro players.
However, Seattle's defense is starting to get healthy and is still finding time to gel together. Under Pete Carroll and Ken Norton Jr.'s guidance, the Seahawks should bond into a more cohesive unit.
Once Seattle patches their defense to be at least respectable, they could just win it all.
English Premier League: Leicester City 25/1
Can lightning strike twice? Leicester City is making a case for it as a follow-up to their sportsbook-crushing victory in 2016. LCFC is currently one of the Premier League leaders with a goal differential that sits in the top three. 
Leicester City has been a solid club since that win but lacked some oomph to overtake the big-five clubs. Lately, however, they have been great and finished fourth in goal differential during the 2019-20 season.
Manchester City has also looked vulnerable and Liverpool hasn't run away with anything. This year's Premier League could be open season and the odds on LCFC are too good to ignore. Even when the favorites make a run, LCFC could have enough to stay in the hunt.
Leicester City boasts one of the best defenses and Jamie Vardy is an ageless scoring wonder. LCFC is once again, "for real."
Australian Open: Novak Djokovic 11/10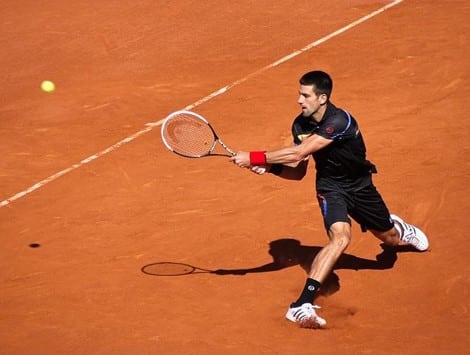 In what has to be one of the biggest steals, Djokovic will return more than you wager to win the Australian Open in 2021. "Djoker" is the undisputed king of this tournament, having won the last two and eight in total, an ATP record. 
The only thing standing in Djokovic's way is—politics. He was ejected from the US Open for hitting a line judge inadvertently. The odds of that happening again are not even bettable. 
The other contenders to Djokovic's throne are Dominic Thiem and Daniil Medvedev, Rafael Nadal, and Roger Federer. They have mostly been inconsistent or just haven't shown enough to oust Djokovic.
The Australian Open is set to take place at the end of January in Melbourne.
NBA: Milwaukee Bucks 11/2
Giannis Antetokounmpo will stay in Milwaukee. The Bucks recently acquired all-star point guard Jrue Holiday from the Pelicans and has courted sharpshooter Bogdan Bogdanovic.
The Bucks were unceremoniously dismissed from the 2020 NBA Playoffs by the Miami Heat in just five games. Rumblings began that Antetokounmpo could be on his way out.
However, Antetokounmpo has made no evidence that he plans to leave Milwaukee and European stars historically have shown more loyalty to their teams than their North American counterparts.
The Bucks will continue to improve, with the front office making more moves to bolster the team for the playoffs. The year 2021 could finally be their year.
UFC: Conor McGregor 1/2
While not official, signs point to a potential lightweight title bout between Dustin Poirier and Conor McGregor. This would be a rematch to their 2014 attack from UFC 178, which McGregor won by first-round knockout.
Undefeated lightweight Khabib Nurmagomedov abruptly retired earlier this year, leaving the UFC without a champion and a superstar. This is why McGregor's return couldn't be better timed.
If and when McGregor fights Poirier for the title, it's his fight to lose. Despite Poirier's improvements, McGregor is still the superior striker. He hits harder and has a significant advantage with the psychological games. Book it that Conor McGregor will become a UFC champion in 2021.