Huntington News
Huntington Upgrades Floodwall Infrastructure from EDA Grant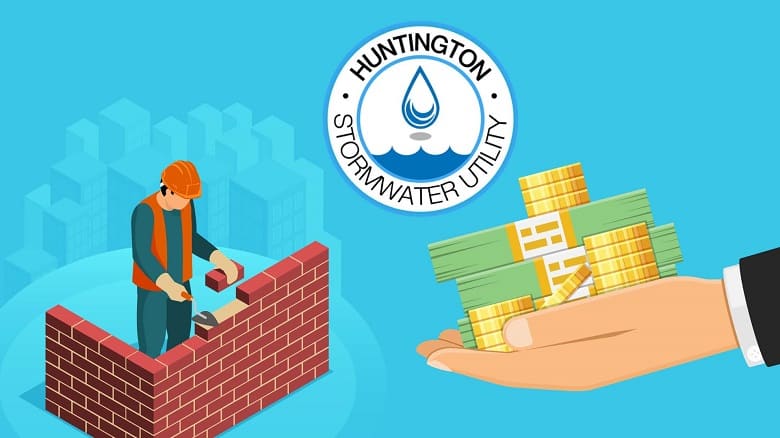 The Huntington Stormwater Utility will be upgrading the city's floodwall infrastructure with support from a grant from the U.S. Department of Commerce's Economic Development Administration (EDA).
The EDA has awarded $5.1 million in grants to the Stormwater Utility under its disaster relief authority. The Stormwater Utility will match 20% of this grant for the infrastructure project.
The grant was announced by Dana Gartzke, acting Assistant Secretary of the U.S. Department of Commerce, on August 3, 2020, in the presence of Senators Shelley Moore Capito and Joe Manchin, city Mayor Steve Williams, and Huntington Water Quality Board Executive Director Brian Bracey. All of them have offered their support in backing the project.
Huntington's floodwall was built between 1939 and 1943, and it runs along the Ohio River from the West End of the city to downtown.
Part of the grant will be utilized in stabilizing the 11th St. floodwall pump station and the adjacent concrete monolith walls that were severely damaged by flooding in 2015 and 2018. It is also planned to remove the sewage line groundwork from the 11th and 9th St. pump stations that will decrease combined sewer overflows.
According to Williams, improving the floodwall infrastructure is a part of the Huntington Stormwater Utility and Sanitary Board's commitment toward developing a safe, healthy, and growing community. Williams further thanked the EDA, the U.S. Army Corps of Engineers personnel, the Federal Emergency Management Agency, congress members, and floodwall engineers for their support for the project.
Manchin was in all praise for the EDA, saying its investments have strengthened the economy as well as supported businesses in the area. The infrastructure upgrade project, which will run across the state and expand in sectors ranging from manufacturing to natural disaster preparedness, will create additional jobs in West Virginian, he added.
Capito reiterated his priorities of improving the economy, developing communities, and creating more job opportunities in West Virginia. He, too, acknowledged the EDA's role in it and discussed how this grant would aid various projects across the state. Capito believes that the floodwall repair will protect Huntington from catastrophes like the 1937 flood.
The floodwall infrastructure upgrade, which is expected to begin this fall, would strengthen and extend the life of the overall system while reducing costs to the Stormwater Utility.