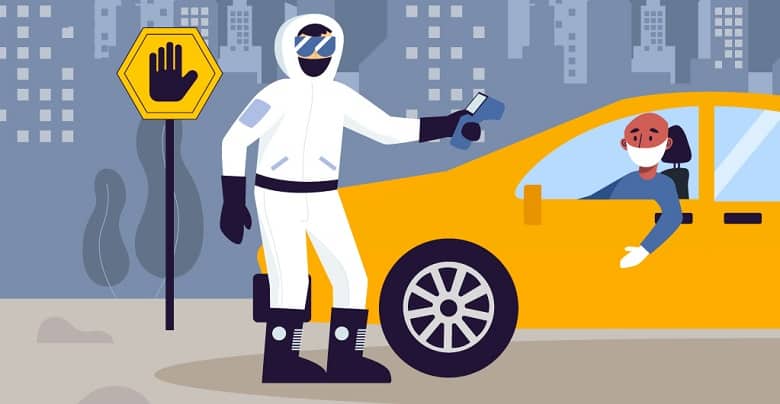 In the pre-COVID-19 era, the Cable Dahmer Arena parking lot is usually jam-packed with vehicles of sports fans or concertgoers this time of the year. In 2020, however, the COVID-19 pandemic has brought a deserted look over the city of Independence, Missouri.
What once was packed with the hockey fans of Kansas City Mavericks, the Cable Dahmer Arena parking lot, has become a testing ground for COVID-19. Since May, the empty parking lot has been converted into a drive-thru site for COVID-19 testing, which checks dozens of Independence residents from their cars distantly lined up in a queue.
According to the reports, it has been nearly a month since this drive-thru COVID-19 facility has been set up in Independence. It was an initiative helmed by fifty Missouri Air and Army National Guard members. They have been operating this COVID-19 testing site for nearly two months.
In May 2020, the Missouri National Guard joined forces with the Department of Health and Senior Services, Missouri, as well as the local healthcare providers and medical organizations in the city of Independence. This COVID-19 testing site conducts around 500 tests every day and works all week.
Developed on the lines of "Show Me Strong Recovery Plan" of Missouri Governor, Mike Parson, the National Missouri Guardsmen are helping several inter-agency partners to drive the daily testing volume of Missouri state to 7,500 tests. Like Independence, similar COVID-19 testing is being conducted by the National Missouri Guard at multiple counties in the state.
The testing site is funded by the US Coronavirus Aid, Relief, and Economic Security Act. All the COVID-19 testing kits and PPEs are available to Independence residents through such testing sites. Here, people do not need to register to get tested for COVID-19. People can merely drive-in, show their ID credentials, and get tested. However, registering online does help the testing facility to run the process faster and keep track of all the health records properly.
For offering a safe COVID-19 testing experience, two tents have been set up across the parking lot, where medics wait for people to get the nasopharyngeal swab administered. Later, the swabs are safely packed and transported to a lab where the samples are tested by medical staff fully covered with PPEs. All the staff working at the Dahmer Arena COVID-19 testing site wears an N95 face respirator mask, a transparent fiber-plastic face shield, a bodysuit gown, and medical-grade latex gloves.
With such facilities, the Independence city residents are happy to be a part of a community that serves them well during such health crises.