IOST News
IOST Now Listed on Indonesia's INDODAX Exchange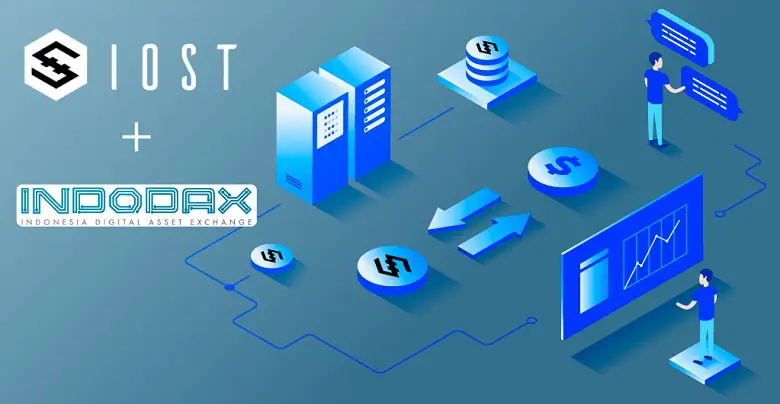 Prominent crypto-blockchain project IOST announced on Thursday that it has been listed on INDODAX Exchange, the largest digital asset trading network in Indonesia and Southeast Asia. In the official tweet, IOST informed that the trading has already begun on the exchange, and the move is seen as a big step in the Southeast Asian market, which has a growing demand for crypto-blockchain projects.
Entering SEA market, $iost is officially listed on the Indonesia's largest exchange @indodax. Trading officially opens now! https://t.co/xC3te156Ov

— IOST (@IOST_Official) July 30, 2020
After the Commodities and Futures Trading Regulatory Agency in Indonesia (BAPPEBTI) issued new guidelines for the physical trading of crypto assets in the futures market, the cryptocurrency market became officially recognized. In the official Medium post, IOST stated that though the market in Indonesia is still young, it is heading towards compliance, which means that it has become a legitimate industry with tremendous growth opportunities for the initial movers.
INDODAX Exchange accepts the traditional fiat currency of the country, Indonesian Rupiah, for the trade of Bitcoin and other crypto assets, and it also accepts payments from all local commercial banks. Launched in 2014, the exchange has shown steady progress, emerging as one of the best crypto exchanges in the continent of Asia.
IOST further added that there have been instances to prove that the digital payments industry in Indonesia, the most populous and biggest economically aggregating country in the ASEAN block, is expanding. This, it said, is attracting several international projects to the country, citing the example of Facebook's WhatsApp engaging in preliminary negotiations with local banks to launch digital payments.
Such developments indicate that there's a scope of high growth for the crypto payments industry, which has already stormed several Asian countries. IOST lastly added that it will expand its foot in Indonesia with the support from INDODAX and will progress for further compliance in other countries in the region.