IOST News
IOST Projects Strong Recovery; May Soon Retest $0.0060 Mark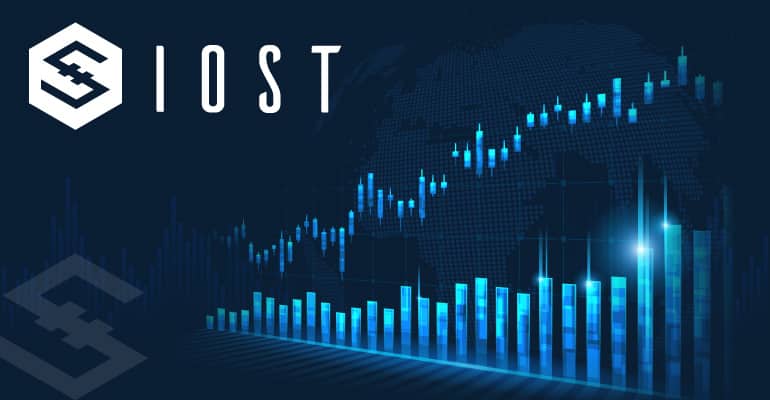 The movement in the cryptocurrencies was hampered from the past couple of weeks. Traders are eagerly waiting for substantial growth. Today, the market has exhibited a moderate improvement indication. IOST coin also marked a significant surge over the last week. The indications in the monthly chart are supporting the upcoming positive momentum.
IOST/USD reflects a moderate loss in terms of price over the last 30 days. However, recently, it managed to register a decent hike and traded towards its previous resistance of $0.0060.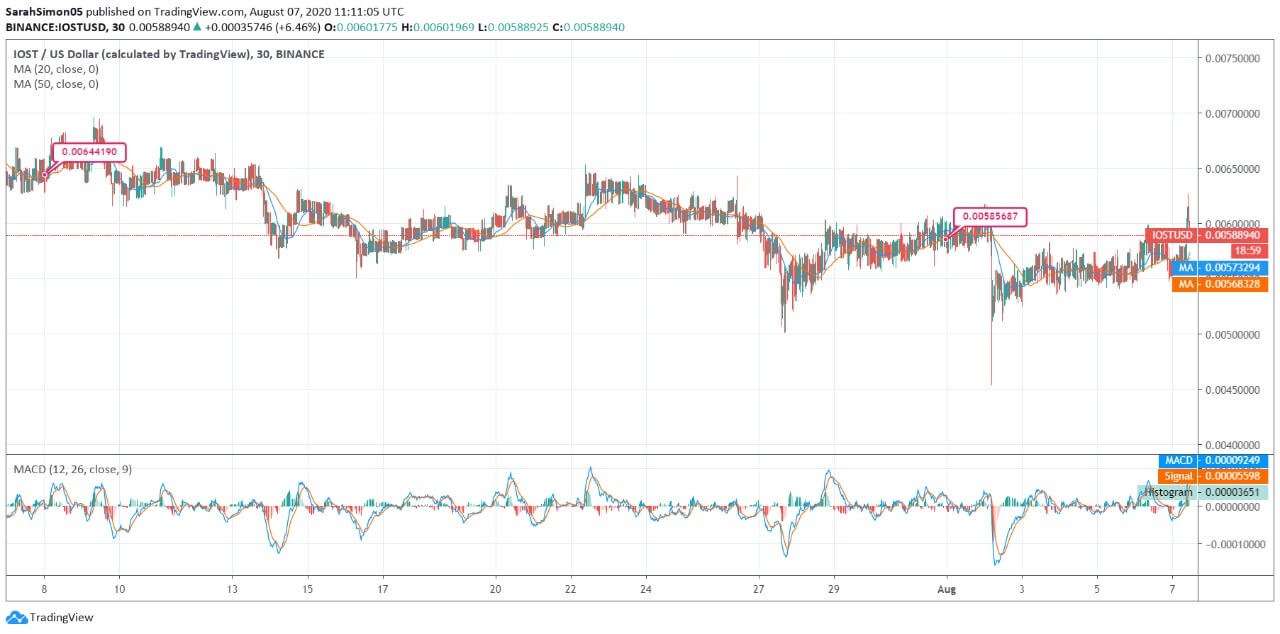 In the first week of last month, the currency was trading around $0.0065 with bearish influence. Gradually, it registered price decline, but around mid-July, IOST managed to reverse the downtrend and started trading upwards.
The currency revived and remained on July 23; it touched a $0.0065 mark. Later, IOST faced steep rejection and corrected down below $0.0052 over the next four days. However, after this drop, the coin managed to gain its momentum back and registered decent recovery until the beginning of the ongoing month. IOST/USD crossed its previous resistance of $0.0060 on August 02. However, the currency again faced sudden price decline and fell below $0.0050 mark.
After hitting $0.0045, IOST managed to pick up the pace, which took the price back to $0.00058 level. At the time of writing this analysis, the currency holds active support from both the moving averages at $0.00573 & $0.00568.
The MACD also reflects positive momentum as the MACD line has overlapped the signal line. The same is suggesting the upcoming positive price movement of the IOST/USD.
The coin has breached the immediate resistance level at $0.005813. We are anticipating that the next resistance level at $0.00600 would be breached soon.