IOST News
IOST Announces Partnership with Xangle to Grow Brand Presence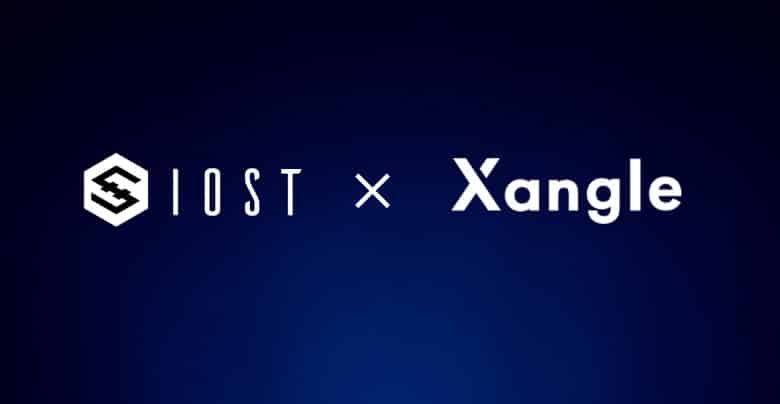 Leading decentralized blockchain network IOST has announced that it has entered into a partnership with South Korea's prominent crypto research platform Xangle. The partnership will allow IOST to boost its brand presence in the traditional finance industry in South Korea and East Asia by utilizing Xangle's robust connections with major financial players in the region, which includes top-ranked banks, venture & hedge funds, and high-profile individual investors.
The strategic partnership with Xangle- a leading crypto research platform in Korea has boost our brand presence. IOST Korean fans, check out Xangle disclosure platform for IOST updates! #IOST #blockchain #crypto #altcoin #DeFi #DLThttps://t.co/87QkIH2cO4

— IOST (@IOST_Official) August 19, 2020
IOST is continuously racking up its efforts for expansion in Asia, and it recently also grabbed the first position in popular coin voting by Huobi Japan. In a Medium post, IOST stated that they have achieved excellent results and stunning popularity in the South Korean market, which currently houses the fastest growing crypto-blockchain industry across the globe. With its partnership with Xangle, IOST aims to claim the baton of the crypto industry in South Korea, by attracting valuable investments and recognition from traditional financial institutions.
Xangle, on the other hand, is a leading crypto research network, associated with some of the biggest players of the financial industry in South Korea and across the globe. Regarded as the Bloomberg of the blockchain industry, Xangle has its network spread across South Korea, Japan, Southeast Asia, Europe, and other major blockchain hotspots.
Commenting on their partnership with IOST Xangle Co-founder and COO, Hae Min Park was all praise for IOST. He said that apart from the usual business dealing with IOST, Xangle will also scrutinize the IOST mainnet and supply important data, including major token movements, distribution of token owners, etc. Park further added,