Greensboro News
Kiwani's Club of Greensboro Raises $24k for Hungry Children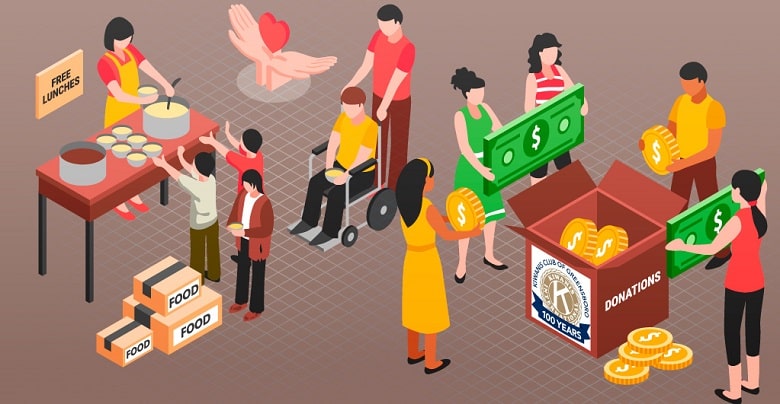 GreensboroThe Kiwanis Club of Greensboro just announced that it would be donating $24,000 for feeding hungry children in Guilford County and Greensboro. Of these donations, $12,000 were given to BackPack Beginnings and the Out of the Garden Project this week.
The President of Kiwanis Club of Greensboro, Danny Barden, feels pleased to have his club support these organizations that work tremendously towards real-world social causes such as feeding the hungry children. The Club considers these donations as the "best way to leverage funds" where they can provide financial assistance towards maximizing relief to Greensboro's hungry children.
Children from all marginalized communities in Greensboro are being fed through these donations. Barden has partnered with Don Milholin, who is the President and the Executive Director of the Out of the Garden Project. The Greensboro Kiwanis Club donations are supporting this project in their fight against hunger, particularly in this COVID-19 situation.
Through these donations, the Out of the Garden Project gets to expand its reach and feed more hungry children in Greensboro and Guilford County. Currently, the organization is aiming to overcome its challenge of feeding free breakfast and lunch to over fifty-thousand children at their respective schools.
The sizeable donations from Kiwanis Club are surely pushing this organization closer towards its goal of placing importance in children and their futures. In 2020, Milholin also plans to run cross-pollination donation drives with businesses and other clubs in the Greensboro area. Being an ongoing partnership, the Greensboro Kiwanis Club and the Out of the Garden project are creating valuable feeding programs from organic farm produce for the city's needful children.
For BackPack Beginnings, The Kiwanis Club of Greensboro has made some generous contributions to its mission. According to Parker White, who is the Founder of BackPack Beginnings and runs it as a Volunteer Executive Director, the Greensboro Kiwanis Club is helping them during tough times. Amid the COVID-19 pandemic, such donations are helping BackPack members in battle food insecurity issues across the state of North Carolina. With continued financial aid from The Kiwanis Club of Greensboro and other clubs, the organization would be able to sustain its operations towards providing free meal programs for children throughout 2020 and 2021.