Komodo News
Komodo (KMD) Registers Gradual Recovery Over the Last Week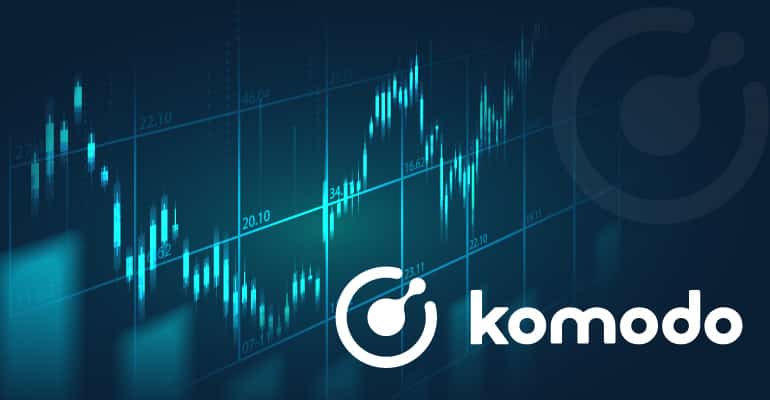 Komodo has been through a moderately bullish week. Its value has moved from $0.6603 to $0.6891 sluggishly over the last seven days. The price trend turned flattish as of now after registering a gradual hike over the last few days.
KMD coin is currently ranked 100th in the market, with 81,753,982 USD market cap. The ROI stands at 482.40%.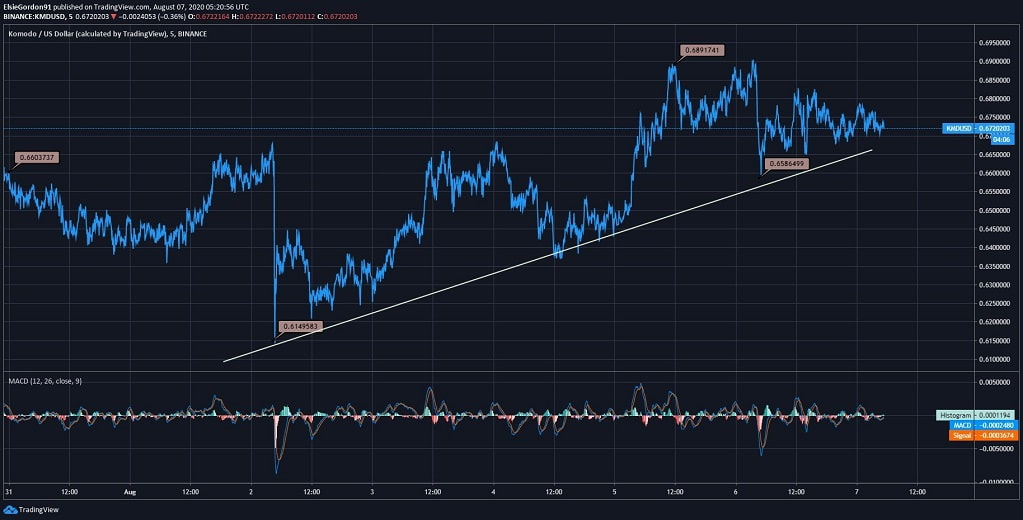 Komodo was being traded at $0.6603 on July 31, and over the next three days, it faced a significant fall, which took the price to the lowest of the week at $0.6149. However, the KMD coin soon started catching up on the pace. With a few initial hiccups, the price touched the highest point of the week at $0.6891. However, after that, the coin faced rejection and continued to trade around $0.67.
Yesterday, the KMD/USD again spotted testing the $0.689 mark, but immediately it fell steeply and touched $0.658. At the press time, Komodo price managed to trade above $0.67 despite hefty volatile movement.
Over the last five days, the currency continued to register upside price movement despite massive price fluctuations. The MACD reflects a bullish crossover. KMD price may recover over the next few days. The next resistance may come by $0.69.