Steem News
Steem Recovers Moderately After Hitting 0.0000176 BTC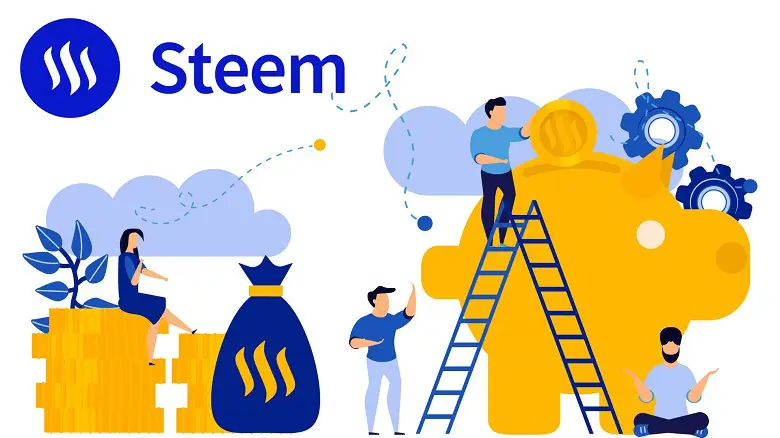 Since the last month, Steem was trading under the strong bearish influence as it started a downside correction after it hit 0.000024 BTC. However, from yesterday, it managed to regain moderate momentum and started to trade above 0.000018 BTC.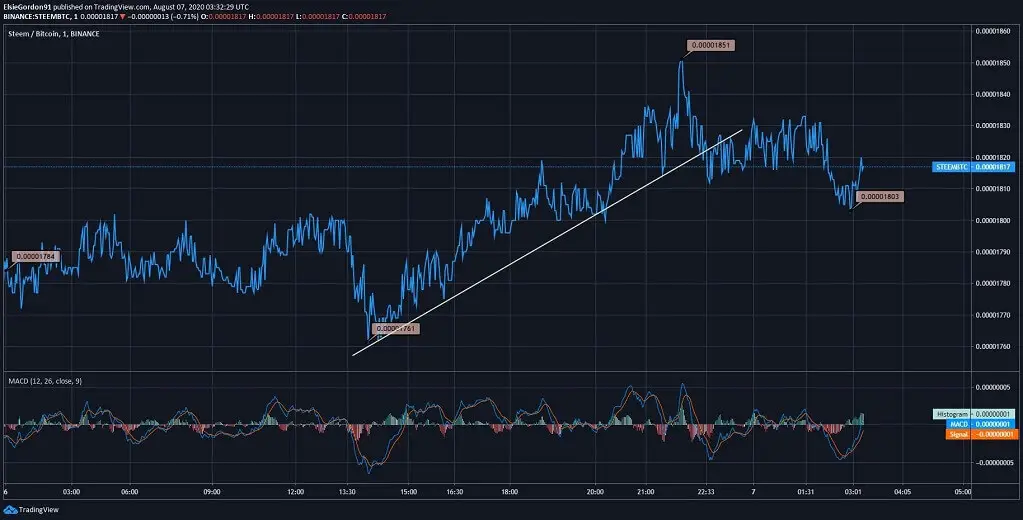 Yesterday, in the first hour, the STEEM price spotted at 0.00001784 BTC, and the currency managed to register stable movement till 13:30 UTC with moderate fluctuations. However, around 14:00 UTC, Steem witnessed a sudden fall that took the value to 0.00001761 BTC. After that, the currency marked a steady upside movement, and at 22:00 UTC, the price recovered to 0.00001851 BTC. However, Steem couldn't be managed to stay at this level for long and fell steeply.
Despite a sharp decline, the coin managed to trade above 0.000018 BTC, and at the press time, the price spotted around 0.00001817 BTC. It has an ROI of -66.53%, and the current market cap stands at 80,328,681 USD. The MACD chart shows a bullish crossover as STEEM/BTC registered moderate hike overnight. The currency is likely to keep the upside momentum intact for the near-term. The next resistance may come by 0.00001855 BTC.