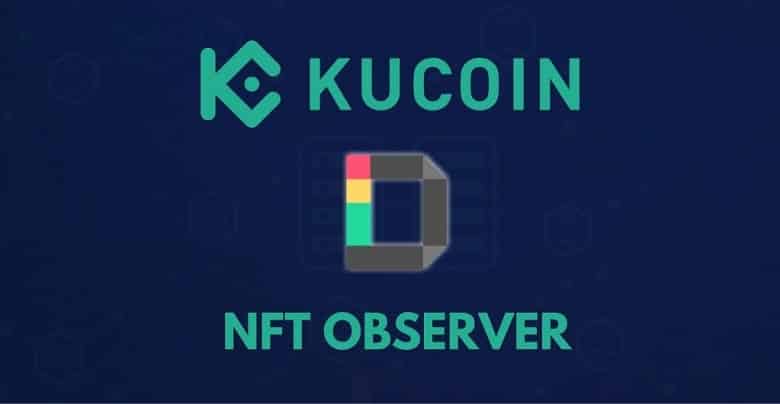 DeFi industry has witnessed a spectacular rise in demand since the beginning of the global economic slowdown, which was further amplified by the stock-market crash post COVID19. NFT or Non-Fungible Tokens are taking over this boom, says one of the world's leading crypto exchanges, KuCoin. Making an official announcement, KuCoin introduced DEGO, a DeFi + NFT aggregator, stating that it is the LEGO of the DeFi world, built on the Ethereum Network.
There have been a few months of boom in #DeFi. Now, it seems #NFT is taking over and becoming the focus.

Today the #KuCoin NFT Observer will introduce @dego_finance, a new DeFi+NFT project: LEGO of the DeFi World, Can $DEGO Bring a Hype for NFT? ⬇️https://t.co/ENYxJgAYsM

— KUCOIN (@kucoincom) October 12, 2020
Non-Fungible Tokens are a form of cryptocurrencies that hold certain unique value, making them mutually uninterchangeable, unlike conventional cryptos like Bitcoin, Ethereum, Litecoin, etc. NFTs managed to garner quite a hype in the initial days; however, it fizzled out in a while. KuCoin expects the DEGO ecosystem to bring back the hype for NFT tokens.
In a detailed statement on Medium, KuCoin stated that considering a protocol as a brick, building DEGO is like building a castle in LEGO. It further added that DEGO would not only be auctioned but also empower NFT holders to participate in the DEGO ecosystem governance. DEGO auctioned Satoshi Nakamoto NFT, one of its first three NFTs, including Vitalik Buterin NFT and CZ NFT. The NFT was sold for 129 ETH, close to quadruple of its base value of 35 ETH. The protocol's native token, $DEGO, will also function as a governance and utility token.
Towards the end of last month, DEGO blind airdropped its V1-V6 grade NFTs to tens of thousands of users, which caused a network jam on Ethereum. However, the question remains whether it will be able to reciprocate the same hype with consistency.
KuCoin said that according to the data collected from the Ethereum network and social media platforms, DEGO has garnered quite a lot of attention as it combines DeFi and NFT. It is currently ranked 3rd on the Ethereum behind Uniswap and USDT, having the second-highest gas consumption of the blockchain. While KuCoin mentions that DEGO has a long-term roadmap ready, the sustainability of the hype is still something to watch out for.