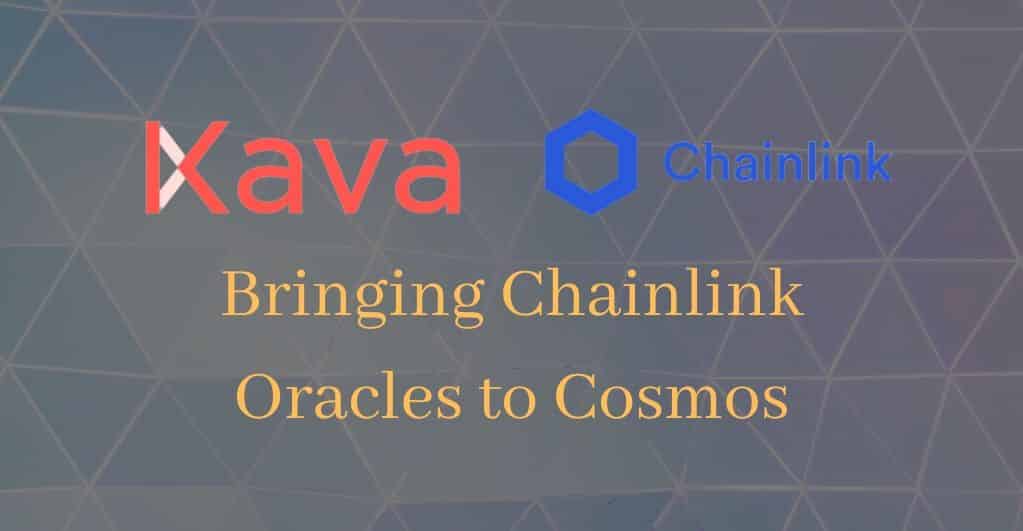 Serving as a leading DeFi platform, Kava Labs has broadcasted the news about its latest collaboration with globally acclaimed oracle network Chainlink. The twitter post released by the Kava Labs team confirmed that they had onboarded the revolutionary services of the Chainlink's reference price oracles with a view to facilitate their access on the entire Cosmos network. The official Kava Labs twitter post read:
In its post, Kava team bragged about the expertise of the Chainlink oracle ecosystem, which has unmatched potential to cater to the requirements of the Kava DeFi user community. Each Cosmos Hub will be entitled to query the Kava blockchain to attain a lucrative suite of robust DeFi data fueled by Chainlink's decentralized oracle ecosystem. The prominent data sets include prices for the majority of cryptocurrencies, fiat currencies, commodities, interest rates, FX rates, along with accurate information about other financial aspects.
The Cosmos network comprises of more than 110 chains such as the Binance Chain, OKEx chain, Cosmos Hub, Terra, etc. By infusing the Chainlink oracle system, the Kava blockchain ecosystem is likely to unleash a new set of opportunities in the near future with an attempt to popularize and mainstream the Kava ecosystem. To connect Kava with other blockchains, the platform has an upgraded cross-chain infrastructure that will help in offering price and market data to all the connected blockchain systems. Fast speed, better security, solution to data issues, improved DeFi development, and lower transaction costs are some of the best features of the renowned Chainlink oracle network.
Oracle networks play an important role in guaranteeing the success of DeFi platforms, as nearly 90% of them depend on reliable market data for execution. Highly accurate, reliable, and important financial data helps in assuring the reliability of DeFi platforms. The characteristic feature to provide crucial financial data depends on industry experience and regular financial incentives given by paying customers for operational maintenance. Chainlink is infused with all the world-class features and works as the only oracle solution employing external adapters for getting data from certified APIs.