Lexington News
Lexington Medical Signs Commercial Agreement with BOWA Medical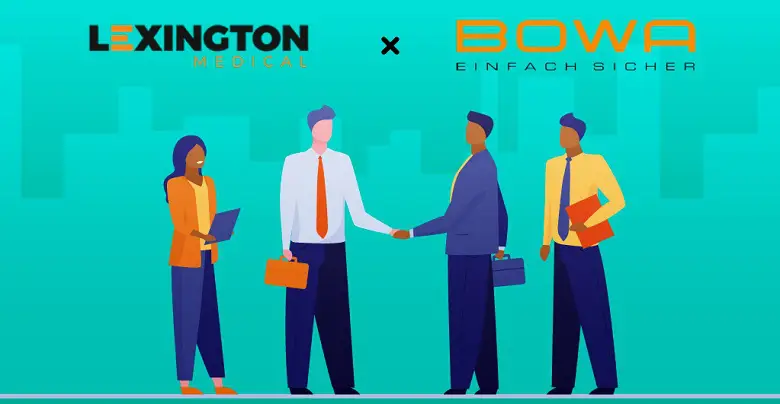 In a news coming from the medical supplies industry, the medical device maker Lexington Medical has entered into a commercial agreement with the surgical technology provider BOWA Medical. The agreement is strategic in a way wherein both Lexington Medical and BOWA Medical will jointly commercialize their AEON and LOTUS surgical product portfolios respectively in the international markets.
The AEON Endostapler is a patented technology that was developed by Lexington Medical for surgical stapling. Its features like advanced staple design, dual firing gear, and precise articulation make it the first choice among surgeons.
BOWA Medical has always been geared toward delivering the energy-based surgical products powered by ultrasonic technology. With LOTUS system, BOWA Medical has proven its commitment and become the only company that manufactures ultrasonic scalpels with torsional ultrasound. LOTUS system is an award-winning and patented innovation with proprietary features making it an efficient surgical device.
Speaking about the partnership, Leon Amariglio, Lexington Medical Founder and Chief Executive Officer, said that this will allow Lexington Medical to offer its surgical devices to minimally invasive surgeons working in hospitals around the globe. It will also expand its reach in several global markets. He added that BOWA Medical's expertise in the electrosurgery and ultrasonic surgery and Lexington Medical's smart manufacturing will provide disruptive innovation to health care providers and their patients.
According to Martin Heinrich, BOWA Medical's Chief Executive Officer, Lexington Medical's constant innovations have brought a major shift in the surgical devices market. He believes that this combined product offering will enable surgeons to perform minimally invasive surgeries successfully. By combining features like ultrasonic vessel sealing and dissection from LOTUS with AEON's strong, hemostatic staple lines, health care providers will see improved surgical outcomes.
Both Lexington Medical and BOWA Medical share the same vision of maintaining high standards in medical device engineering, best-in-class manufacturing, and market leadership to provide customer satisfaction. With their AEON and LOTUS product portfolios, both the companies will be able to provide surgeons and hospitals a great option for choosing innovative and high-quality surgical devices.