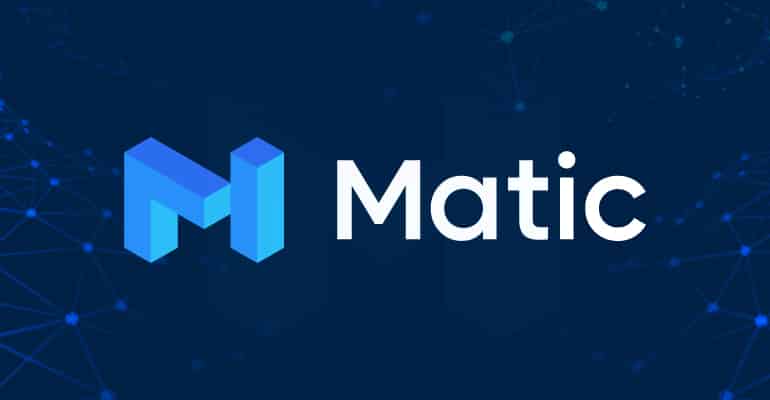 The crypto market is eagerly waiting for stable growth with a strong bullish rally. For a long time, the market has been dealing with stubborn yet volatile bears; most of the coins have been witnessing unpredictable dips over the last one trimester.
However, the crypto space is, in a way better position as compared to how it was in mid-March. The way the crypto space has shown strength and resilience in this tough time period shows how reliable it is.
Moreover, it is not the only Bitcoin that managed to survive against these bearish blows; lesser-known tokens like MATIC are also back in the race after such a chaotic spell. The Matic Network token amid the slowly flourishing market is improving its price trend for the sake of better returns for the investors.
Five days ago, the currency was trading without any great price fluctuations. The altcoin took a slow upward path to trace a few up spikes at 0.021 USDT. Later, a few lower highs occurred before the price vigorously moved to achieve heights.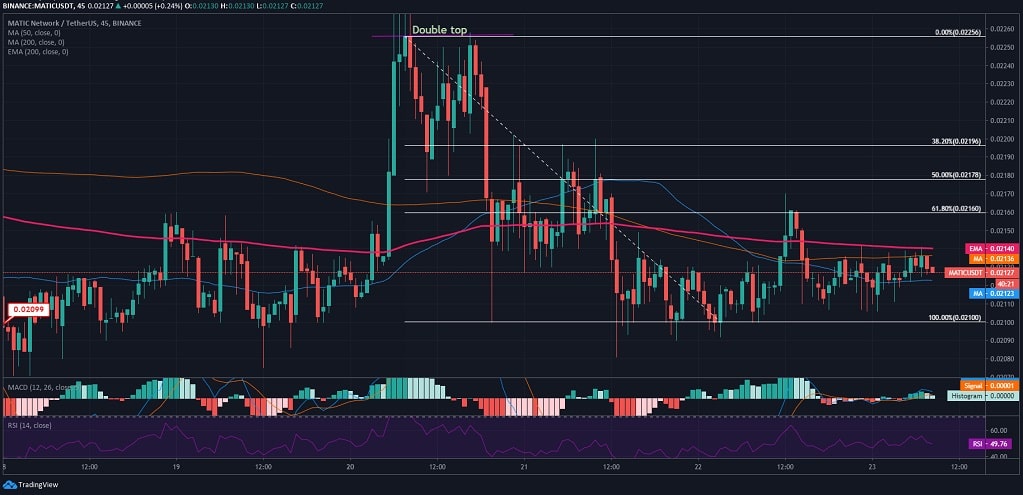 Here, as the MATIC token traded bullishly, it formed a double top pattern. It faced a strong rejection at 0.022 USDT before it finally corrected down. The gradual price pullback took the price as low as 0.021 USDT, and the currency is not significantly above the same price level now.
The currency broke support levels at 0.0210 USDT and 0.2160 USDT before it was dragged down by the bears. Now, the currency has started a steady rise; however, the resistance levels at the 50% fib level and 38.20% are still intact. Except for one price spike above 0.2160 USDT, it has not shown any price fluctuation lately.
The technical indicators are showing a moderately bullish sentiment. The MATIC price is a little below the 200 days EMA line while the SMA line is too in the negative zone. On the other hand, the MACD indicator is in the bullish area, and RSI seems stable at 49.