Lisk News
Lisk (LSK) Sees Two Major Bull-runs Over a Month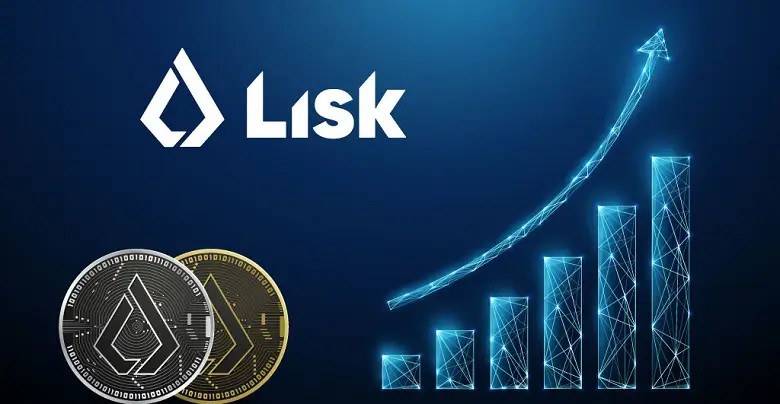 The crypto market has been through a cheery time period this month after a long spell of scary volatility. By now, the market is in a position where either it can resume the price rally on the upside or may see more deterioration in the prices of the coins.
However, as slowly the economies are coming out of the bearish shadows of the pandemic Coronavirus, a slow and steady upside momentum seems more likely to happen. Moreover, on a very positive note, the Bitcoin price has escalated above $11k; after March crash, this is the first time where bulls have pushed the price trend this far. The bullish breakout above $10,000 has occurred just recently this month.
It is to be seen how much the bullish rally gets replicated by the rest of the crypto market. At this moment, altcoins like LISK are attempting to come out of the sloppy bearishness proactively. The coin has bounced back from the 50% fib level lately with an intention to recover the losses in its valuation.
Lisk Price Analysis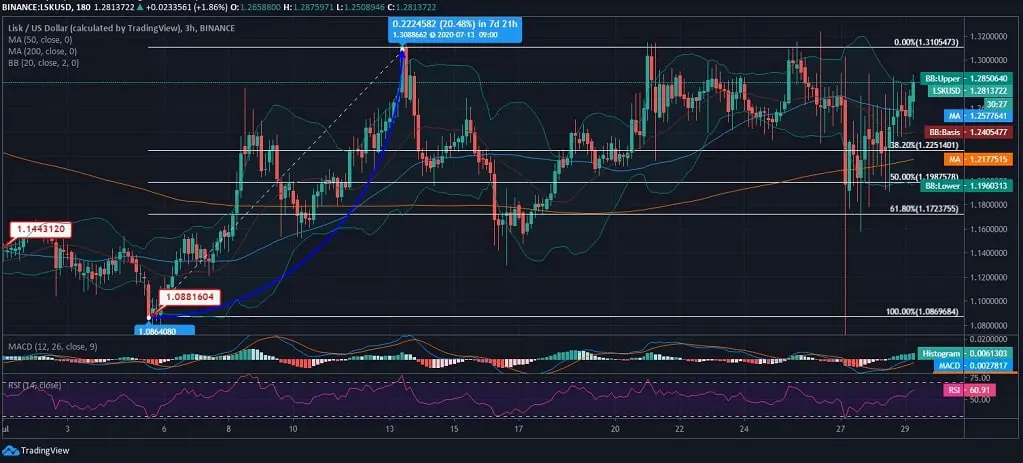 On July 1, LSK spotted at $1.14, and it even lost stability to bears as it slipped below $1.10. The token found a support at $1.08, and it started to trade upwards from there. After forming higher highs at $1.22 and $1.19. The price rally saw a stoppage at $1.30 after the Lisk noted a rise of 20.48%.
The following pullback saw a support level at $1.17 near 61.80% fib level. The altcoin proceeded for yet another bullish price run but couldn't trade above $1.30. The LSK token is testing the resistance level at $1.28.
The technical indicators for the Lisk token are about to enter the bullish area. The SMA lines are in the positive area. MACD lines are to about to enter the upside zone, and RSI is at 60, indicating the overbought phase.