Lisk News
Lisk Appears Intraday Bullish as it Reclaims 5-Month High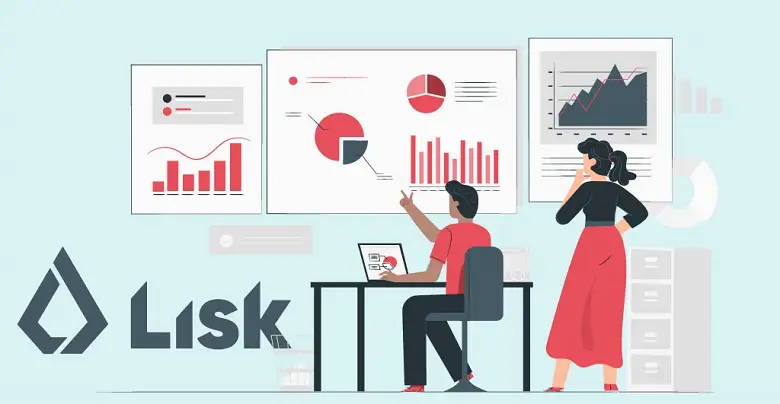 Lisk is one of the top 100 coins of the global crypto market ranked on 58th position is currently trading at $1.52 against the greenback. Lisk price has risen by approximately 200% from hitting the lowest around $0.50 during the market crash in March to currently reclaiming a 5-month high at $1.52.
Being one of the top 100 cryptos, LSK is a native token of the Lisk blockchain platform that gives the users an opportunity to benefit from blockchain technology through developer tools, crypto wallets, and a vibrant community. However, as compared to the December 2017 high, the price trend now appears flattish as it continues to trade around $1.5 currently.
Lisk Price Analysis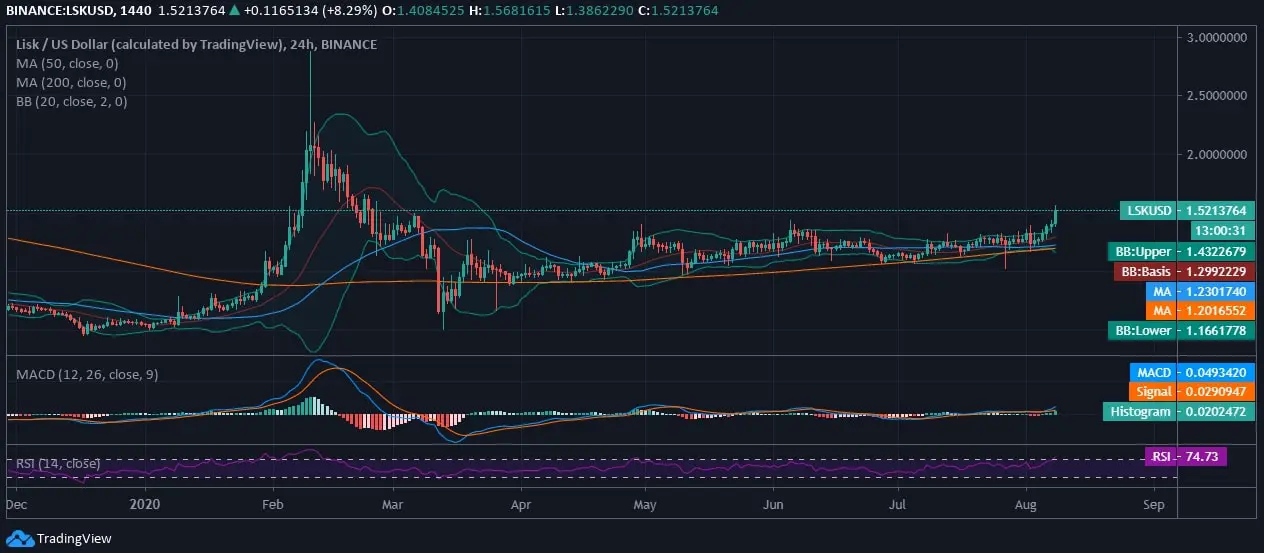 LSK after a major consolidation and flat trend is now seen strengthening since the last week of the previous month. With a bullish candlewick, the currency is now hitting a 5-month high and has spiked by nearly 200% from the 5-month low. Lisk seems to have a concurrent movement to that of Bitcoin as we observe the coin gaining stimulus just when BTC had a notable crossover above $10k.
With intraday positive bias, LSK is already hitting the upper 20-day Bollinger Band, and alongside, the bands are also seen squeezing, wherein we project a breakout in the near-term. The currency, however, is retaining support from MA50 and MA200 at $1.23 and $1.20, respectively.
The other two technicals laid confirm the bullish breakout in the intraday leading to positive and bullish divergence. The RSI is inclined towards the overbought zone, reflecting the increased demand and is lying at 74.73. The major support and resistance to watch out for lies at $1.20 and $1.65, respectively.