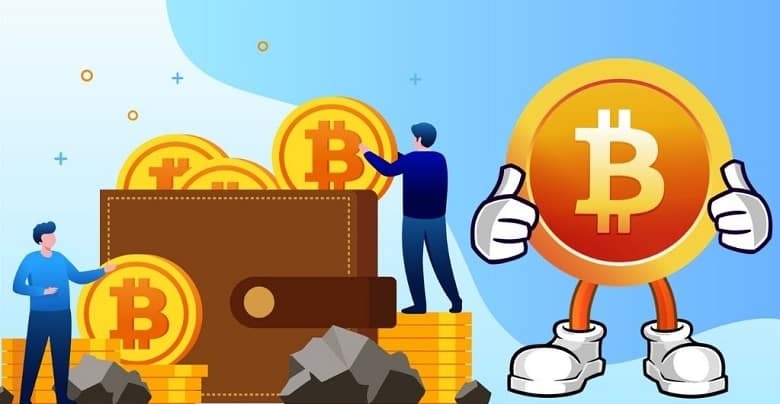 Many Bitcoin wallets are simple to use and feature-rich, but selecting the right bitcoin wallet can be tough, especially when the user is new to cryptocurrencies. Few wallets have more potential features than other wallets, such as storing not only Bitcoin but other cryptocurrencies, and it also comes with added security measures. Some of the best bitcoin wallets will be based on multi-platform support, privacy, transaction, and accessibility. In this article, we have explained the best Bitcoin wallets available today to help users choose them.
List of Best Bitcoin Wallets
There are different types of cryptocurrency wallets available in the market, like hardware, software, mobile, web, desktop, and paper wallets. Whatever be the type of wallet, they perform the same function of storing cryptos. However, based on the user's intention to store only bitcoin or any other cryptocurrency, few wallets offer more features than others. For users who wanted to buy, store, and sell Bitcoins and other cryptos, we have given you a list of the best Bitcoin wallets to choose from:-
A multi-currency wallet that supports more than 100 cryptocurrencies is Exodus. It was originally available on a desktop. Currently, it is available for Android and IOS platforms as well. Exodus wallet offers an easy-to-use interface, and the developers have spent great efforts in improving the UI more intuitively. One of Exodus wallet's most popular features is it not only supports Bitcoin but also a wide range of altcoins. The user can use this wallet to exchange one crypto with another without registration.
Wasabi is a non-custodial, privacy-focused, and open-source Bitcoin wallet available on Linux, macOS, and Windows. Wasabi wallet offers full control to the user for their Bitcoins. This implies that there are no intermediaries to freeze the funds; however, the user is responsible for backing up and securing their wallet. By default, this wallet is based on a centralized service. It is a wallet, and any developer can change the code and make sure that the software does not hide any secrets.
The most popular and oldest Bitcoin wallet that is available specifically for mobile platforms is Mycelium. This wallet was first launched in 2013 as an Android app, and later it was introduced in iOS. This wallet depicts itself as the default Bitcoin wallet, and it is one of the best-rated cryptocurrency wallets seen on the play store. This wallet also offers several significant features, and this wallet is open-source, which is one of the most important features for any bitcoin or cryptocurrency wallet.
One of the oldest cryptocurrency hardware wallets available on the market is the Trezor wallet. Launched in 2014, the Trezor Model T is the company's latest offering that is designed for both active traders and HOLDers. This model offers few features that support exchanges and new cryptocurrencies like Cardano, Monero, XRP, etc.
Launched in 2011, Electrum works with Linux, Mac, Windows, and Android. It is the most preferred and popular wallet preferred by clients worldwide. Rather than downloading the entire Bitcoin blockchain, it securely connects two different servers to verify the transaction. This implies that it can be set up in a few minutes and hardly take space on the user's hard drive.
Advantages of Bitcoin Wallets
Bitcoin wallets are blockchain-based that have a reliable infrastructure that helps people for making transactions easier. 

Bitcoin wallets facilitate the transaction of sending and receiving the Bitcoins, and it offers the ownership of the Bitcoins entirely to the user. Further, it comes in several forms like desktop, web, hardware, and mobile. 

Big companies trust Bitcoin wallets, and Bitcoin, being accepted as a form of payment, is becoming increasingly dependent. Bitcoin wallets can be used as a long-term solution for global peer-to-peer transactions.

One of the major advantages is, there will be no delays when the user receives or sends the payments. Also, there are no conversions needed, no fees to pay, and it makes it a cheaper and easier option to trade in exchanges. 
Final Thoughts
A bitcoin wallet helps the users to send and receive not only Bitcoins but various cryptocurrencies too. These wallets are based on blockchain technology and help in enhancing the security the user needs to manage multiple cryptocurrencies within their wallet. Hence they should use the best Bitcoin wallet that serves their purposes. There are many Bitcoin wallets available, and there is no chance for transactions breaking down as it uses blockchain technology. This increases the authenticity and helps the users prevent hacking and fraud; also, the increased protection makes it more dependable for storing Bitcoins. Wallets can surely secure your Bitcoin, but you can do the same by choosing a platform like Bitcoin Revolution. It is the most secure automated trading bot that can help you to earn a good profit from it. Check out Bitcoin Revolution Review by experts to know more further about the secure and authentic platform.