Litecoin News
Litecoin (LTC) Attempts to Mitigate the Gradual Price Fall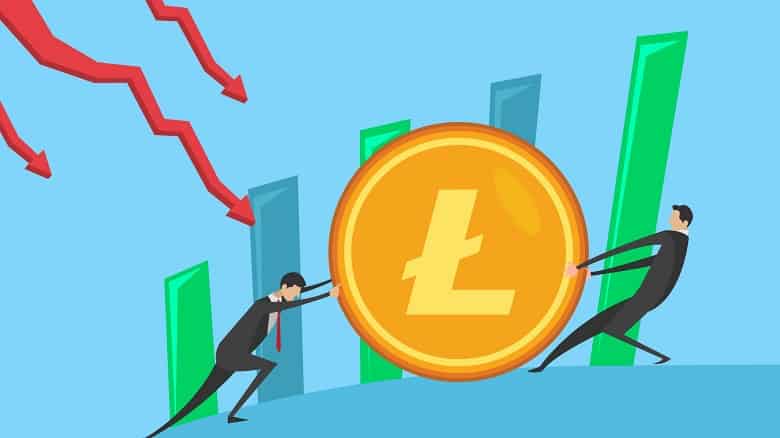 Litecoin is continually trying to stay away from the bearish influence, but the price continues to head downwards
The coin is struggling to halt the fall especially after this week's strong pullback
LTC seems to have stopped forming a falling pattern; however, no certain bullish sign has appeared
Technicals are dealing with a mixed sentiment for now; the short-term may remain sluggish
From 18:00 UTC yesterday, Litecoin price has been on consolidating spree, although a believable bullish turn around doesn't seem imminent. While the LTC price has not been able to trade above $45, Bitcoin has faced a rejection above $9300.
While the crypto market is in a bit better circumstances as compared to the other traditional market, it is still struggling to witness any stable growth, unfortunately.
Litecoin Price Analysis
The previous week was mostly spent on a stable note, and this week too, has seen a moderately bullish opening. The altcoin surged from $44.61 to trade above $45.38 over less than a day and then faced a stiff rejection up there.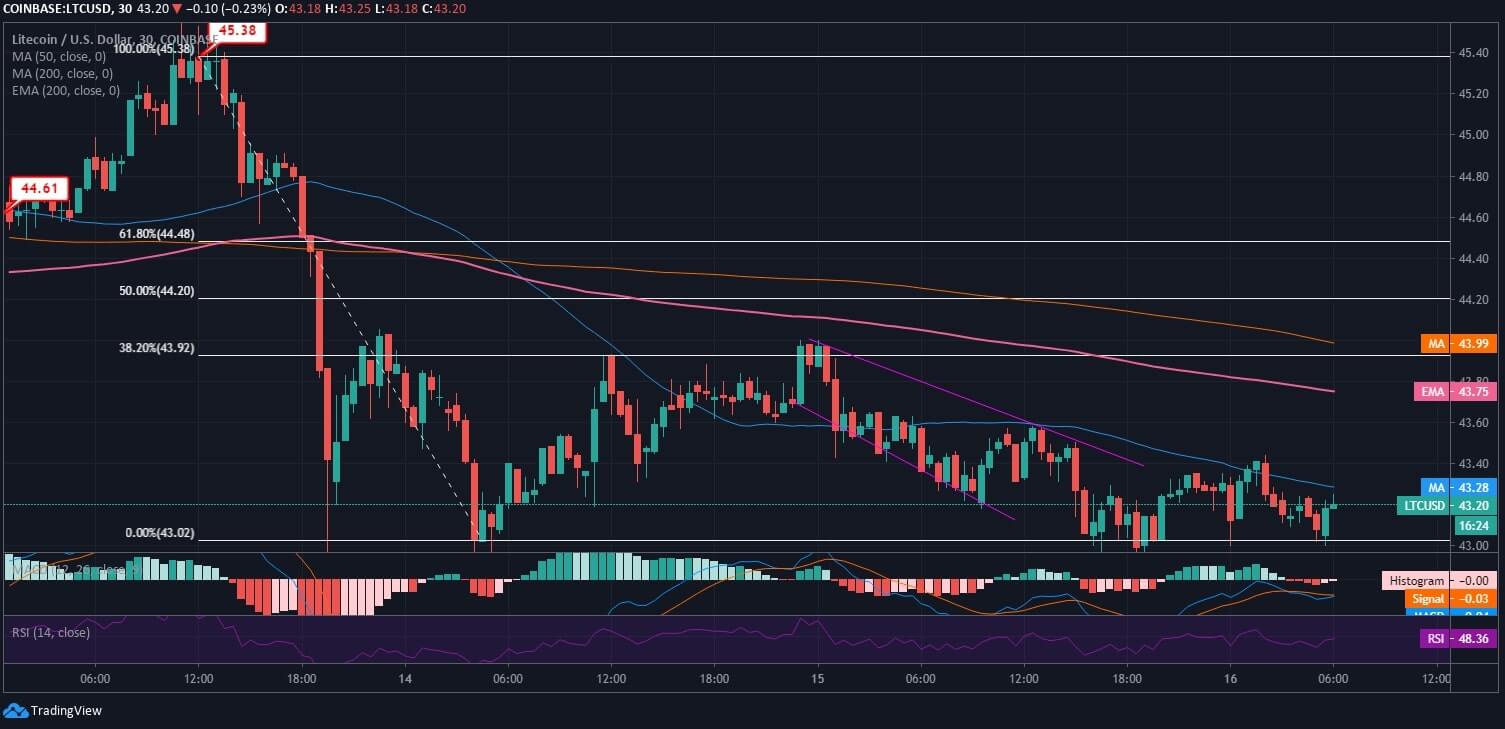 The pullback caused the LTC/USD to break support levels at $44.80, $44.48, and $43.92. The price kept declining till it touched the bottom at $43.02.
Later, over the course of the next two days, the Litecoin attempted to have a breakout at 38.20% fib level. However, bearish pulls remained persistent enough to keep the coin in the red zone. The yesterday formed bearish falling wedge has been halted today as LTC maintains its price at least above $43.
While the coin is roaming around 0% fib level only, the technicals continue to get deteriorate. The Litecoin price trend is already below its SMA50, SMA200 & EMA200. SMA lines, too, are far away from any bullish crossover. Moreover, RSI is stable, but MACD is about to have a bullish crossover.