DASH News
Will Dash Reflect Bullish Breakout Soon?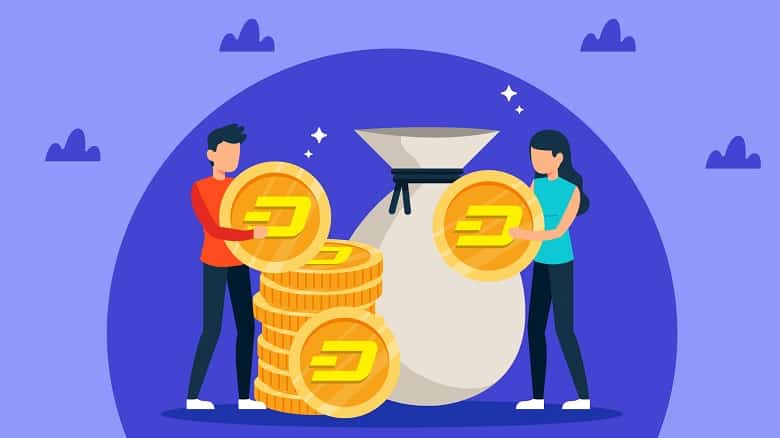 Dash has made into the Chinese market. It has announced of partnership with the FAMEEX app. This app is a Singapore based investment and digital assets trading app. For now, it offers trading on certain pairs- DASH/USDT, DASH/BTC & DASH/ETH at reportedly low cost. As the cryptocurrency ecosystem is growing, spreading its tentacles to a new market is a positive sign for Dash Coin.
Great step for #Dash into the Chinese Market! #DashNext is partnering with the #Singaporean based low fee Investment & digital assets trading app #FAMEEX. The app offers #Chinese Investors to get into Dash through the following trading pairs DASH/USDT, DASH/BTC & DASH/ETH. pic.twitter.com/X6ao11AGQI

— Dash Thailand (@DashinThailand) July 14, 2020
To make transactions more secure and discreet on your device, Dash has released Dash Electrum 3.3.8.6. It supports Dash masternodes, InstantSend, and PrivateSend. With many other fixes, the new version of Electrum has upgraded a few things in its User Interface as well.
Dash Price Analysis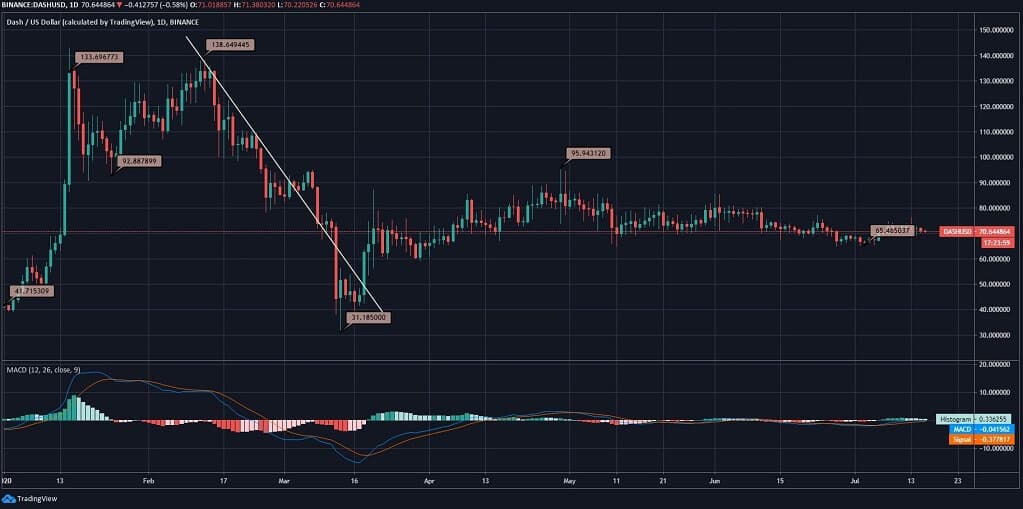 Dash started trading around $41.71 on the beginning of the ongoing year after last year's not so impressive performance. It carried massive volatility with it for the initial three months of this year. Over the first 15 days, DASH managed to record a steep hike, which took the price to $133.69, making more than 200% increment from $41. However, it couldn't stand there for long and fell below $95 in a week. Later, by February 12, it marked a new high at $138.64.
Yet again, Dash failed to sustain the momentum, and on March 13, it shrunk significantly to the low at $31. However, since then, the currency has been slowly recovering. Currently, it trades around $70 with moderate momentum. The MACD hints at a bullish crossover. As per the technicals and the current price movement, DASH might reflect steep upside breakout in the near term and cross its previous resistance of $95.