MCO News
MCO Price Movement Indicates High Prospect of Recovery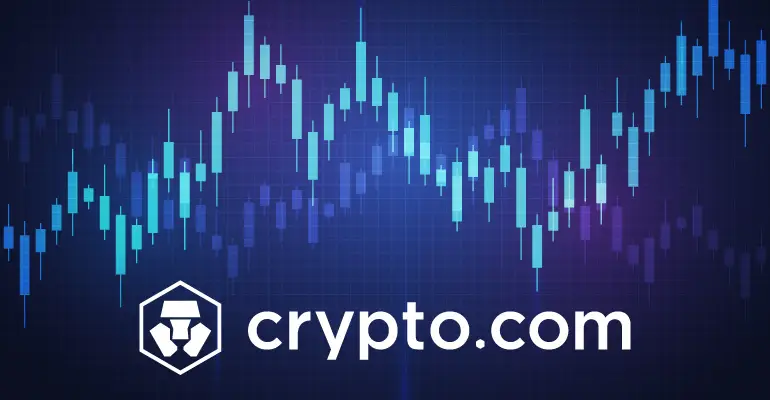 MCO has been registering regression for the last couple of weeks. The price almost reached 0.000800 BTC in April. However, after hitting 0.0008 BTC, the token started trading under the bearish influence, but a recent hike projects the possibility of recovery. We are positive that the surge would strike again.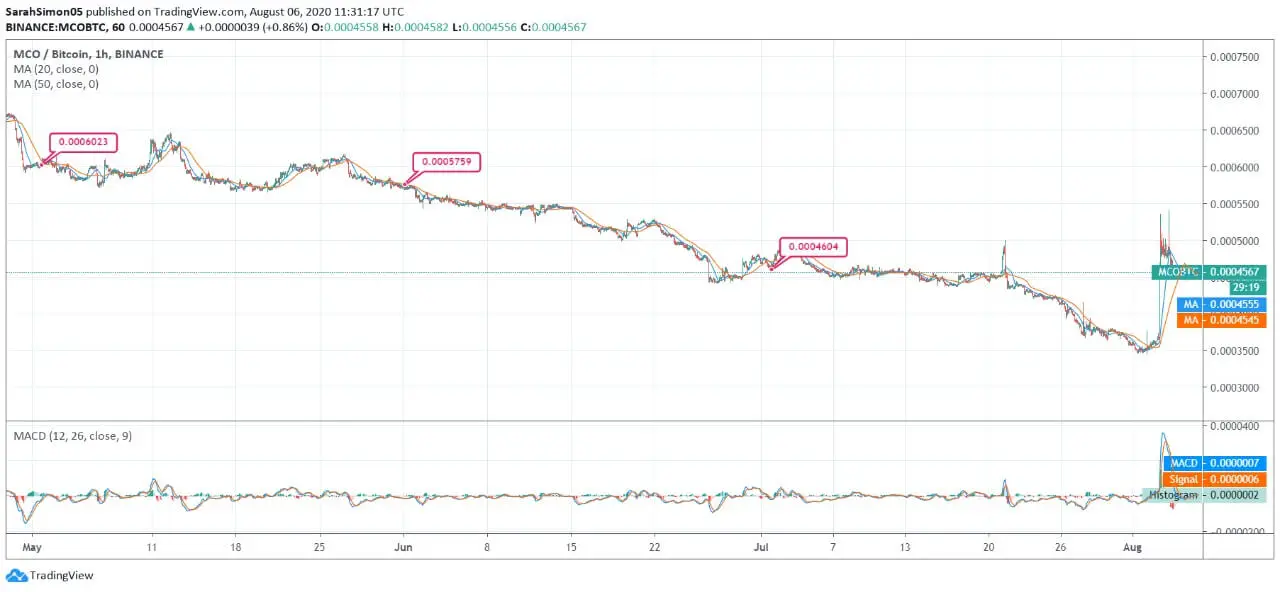 In May, MCO price was spotted hovering around 0.0006023 BTC. With a moderate movement, the price spiked to 0.0006500 BTC on May 11. However, the currency faced correction, and the price dribbled with a minor spike. The currency reached 0.0005759 BTC at the end of the month. Later, the MCO token kept the downtrend intact for the two months with minor spikes in-between.
Recently, on August 01, the currency fell to the lowest price point of the last 30 days at 0.00035 BTC, but later, it reversed the trend. The MCO token regained momentum and started trading upwards. On August 03, the currency marked a tremendous surge, which took the price above 0.00050 BTC mark, but later, it corrected down to 0.0004567 at the press time.
Currently, the MCO token trading with strong support from both the daily MAs at 0.0004555 BTC & 0.0004545 BTC. As per the MACD chart, the MACD line and the signal line are forming a bullish crossover. As per the current trend and technicals, the MCO price might continue to trade upwards and recover soon.