Detroit News
More Poll Workers Needed Ahead of Detroit's Primaries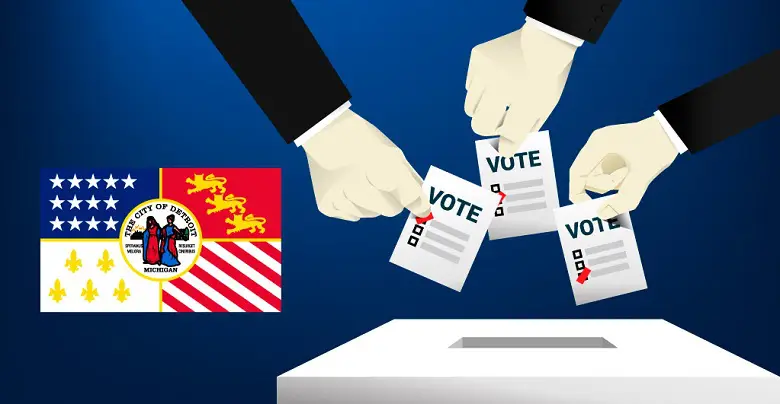 Ahead of the primary election to be held in Michigan and Detroit on August 4, 2020, and amid the coronavirus pandemic, the city of Detroit is seeking 900 more poll workers to conduct polling at more than 500 polling precincts across the city.
The announcement came from Detroit City Clerk Janice Winfrey, who is hoping that people will come out to work as poll workers and help the city meet its additional staff requirements, totaling to 1,500 before the election.
Winfrey said that she understands that people are hesitant to nominate themselves as poll workers in a jammed polling place on the day of the election due to the fear of coronavirus. In case poll workers do not show up, Winfrey said that the city plans to appoint family member(s) or friend(s) of those already trained, to work as poll workers on Election Day.
Winfrey's office is also getting support from the state and other organizations in its bid to recruit more poll workers. As per reports, the office of Secretary of State Jocelyn Benson has provided Detroit with the names of 900 people who are willing to serve as poll workers. Though, Winfrey stated that only 10 out of 900 people have agreed so far to work in Detroit.
Moreover, the Wayne State University and the Michigan Democratic Party have offered their support to Detroit and asked students to apply to work as poll workers in the city.
Winfrey has made it quite clear that poll workers will have to take the coronavirus test before starting the training and wear protective apparatus throughout their training. While on the day of election, it would be mandatory for them to put face masks.
Winfrey said that all poll workers in the city would receive $50 in hazard pay in addition to $200 to $300 paid to them depending on their job duties.
Due to the COVID-19 pandemic, Detroit is seeing an increase in proposals for absentee ballots, which indicates a lower turnout for in-person voting. Considering the grimness of the situation, Winfrey is making efforts to reach out to people and tell them about how they can avoid voting individually to encourage voter turnout.
Winfrey suggests people collecting absentee ballots in person before the election day and dropping them at voting booths around the city instead of mailing them.