NEO News
NEO Appears Completely Bullish on the Daily Chart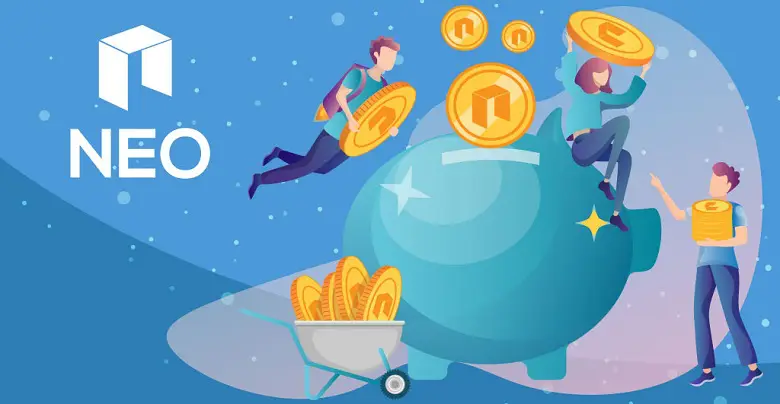 NEO—one of the top 20 cryptos of the global market has just integrated with a Coinbase led open-source project—Rosetta. NEO is an open project for a smart economy, and the recent collaboration with Rosetta aims at improving protocol integration processes.
This integration will lead to building the next-gen internet with a complete and detailed analysis of all the eccentric aspects of every blockchain and beyond to rightly understand the best strategies of deploying nodes, recognizing deposits, and broadcasting transactions.
Rosetta is a comparatively new project in comparison to NEO and is very much specified to work on major upgrades and, thereby, push the blockchain ecosystem forward.
Neo integrates with #Rosetta, an open-source project led by Coinbase. We look forward to work together with Rosetta improving protocol integration processes in order to build the next-gen Internet.https://t.co/Nl8nF3OW4G

— Neo Smart Economy (@Neo_Blockchain) August 28, 2020
NEO Price Analysis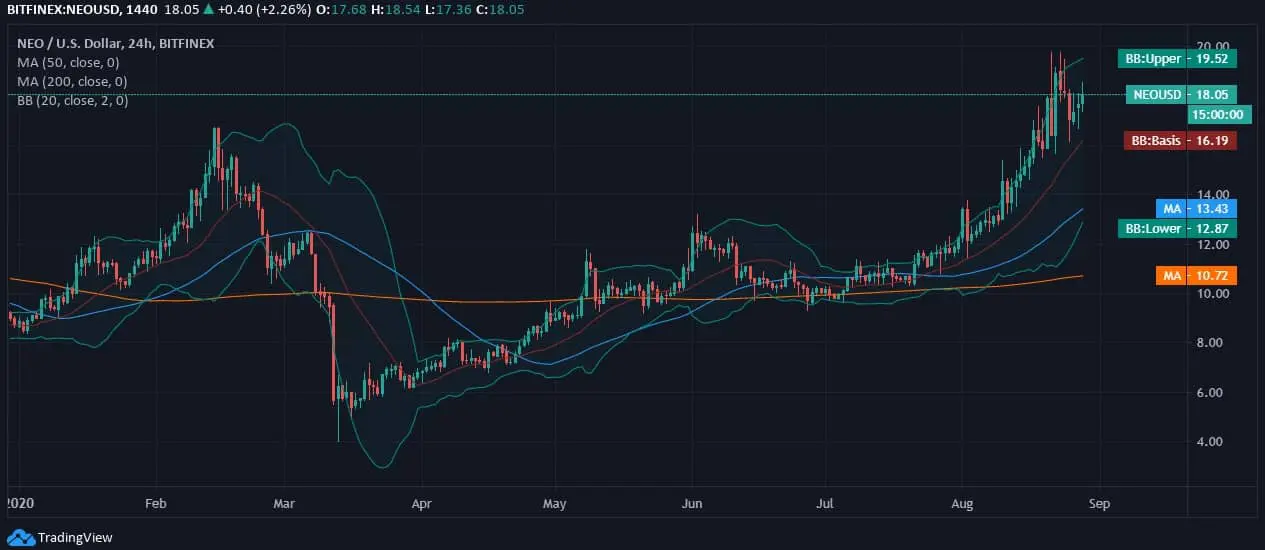 NEO, with the recent high in the last week, was seen breaching the 14-month resistance and the upper Bollinger Band on the above chart. Neo has been continuously strengthening after testing YTD supports as low as $4 during the market crash in March. However, on the above 24-hour chart, NEO/USD is seen exhibiting a parabolic curve like trend since the last month.
With a gain in momentum, NEO/USD is breaching the upper band due to a bullish sentiment and retains complete support from MA50 & MA200 irrespective of negative market sentiment.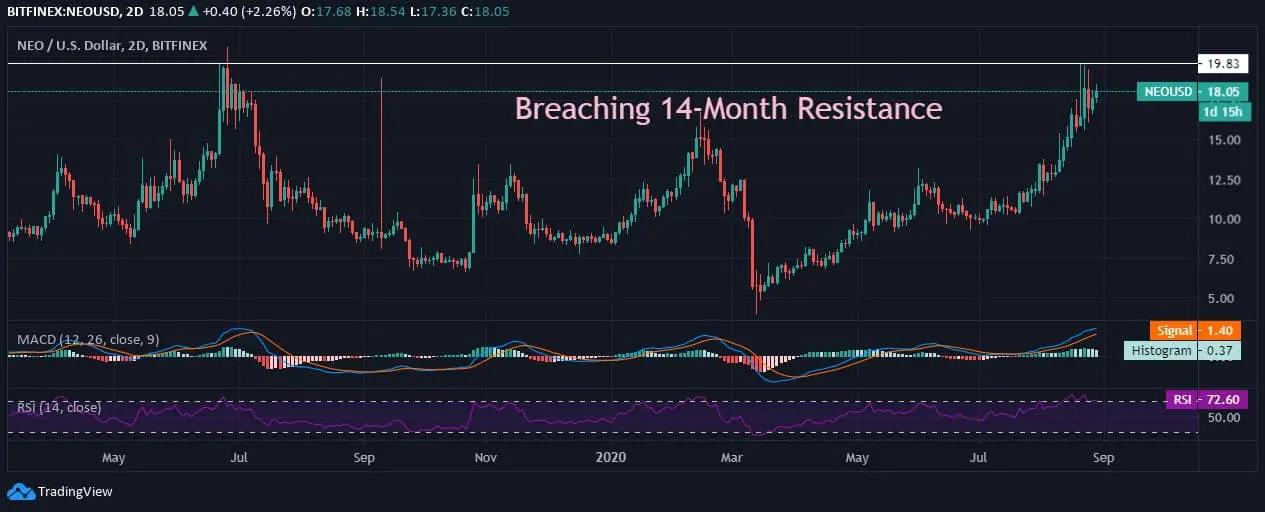 On the above chart, we see NEO reclaiming a 14-month high against the greenback with a quick gain in momentum after the YTD low. Moreover, the statistics are clear about how promising the crypto is as it has gained 395% in five months from the bottom price of $4 to facing a stringent resistance at $12 and currently trading at $18.05.
The MACD reflects bullish divergence due to recent positive trading. Similarly, the RSI reflects the increased demand and lies at 72.60 above the overbought zone.