DASH News
Dash Tests Major Support at $85 with an Extended Downtrend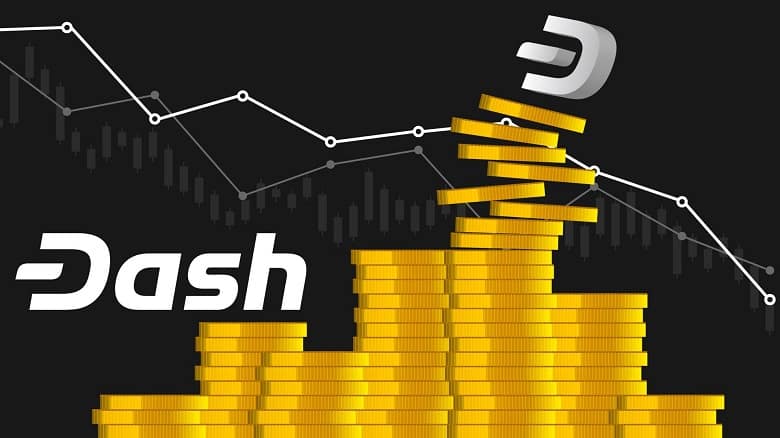 Dash, at the time of penning down this analysis, was trading at $85 and testing the major support after an extended downtrend below $100. Dash is one of the top 30 cryptos of the market but is seen holding a sluggish momentum due to lack of steady traction in the global crypto market, and the major coins, including Bitcoin, are seen having a bearish crossover.
Considering the price movement of DASH/USD, we see that the coin is drawing a triangle like a pattern over the past 6-7 weeks, and with the lack of traction, it is gradually losing support.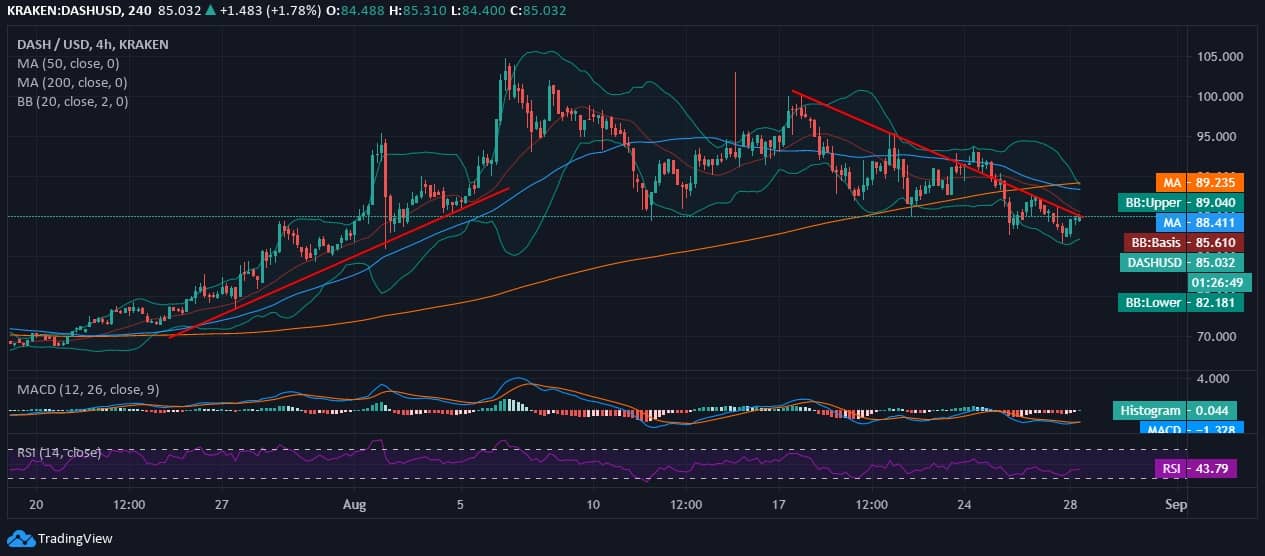 Dash appears drawing a downtrend against the greenback, and over the past week, it has dipped by 15% from trading around $100. However, it was in the beginning of the ongoing month when Dash was drawing an uptrend, and it went as high as $105 briefly. But just as we near the closing of a moderately volatile month, the coin is drawing intraday bearish crossover.
Dash lacks support from its daily moving averages of 50 & 200-day daily MA on a 4-hourly chart after nosediving below $90. The MACD chart exhibits a bearish divergence too due to a confirmed downtrend since the past week, and in this regard, the signal line is seen crossing above the MACD line. The RSI of the coin is seen rising from the utter bottom after having a sell-off around 30, while currently lies at 43.79.