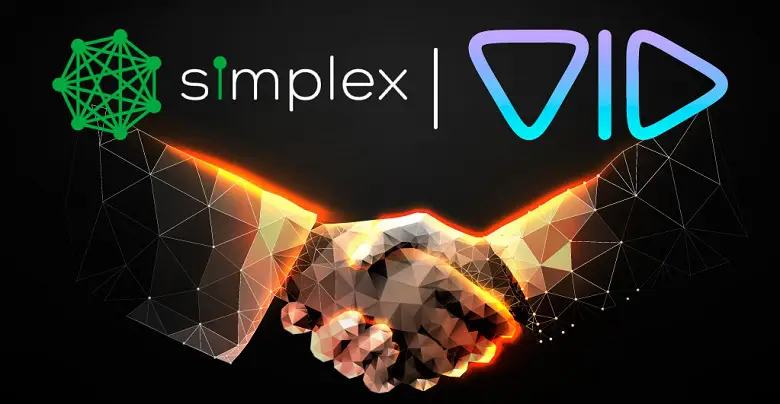 Leading fiat gateway for the crypto industry, Simplex has announced a partnership with Vid, a blockchain-based video social network application, to support Vid's ERC20 based token Value Income (VI). The VI token is used to reward the Vid users contributing to the growth and expansion of the network.
📢 Excited to announce our partnership with @vid_app!
Easy, secure & global $VI on-ramp is now available directly on https://t.co/3Y8eMSn6e4 🚀🌍
Learn more: https://t.co/nhOPLP5QFp pic.twitter.com/WlTAuCOtwI

— Simplex (@SimplexCC) August 27, 2020
Integration with Simplex's world-class fiat gateway will allow the users of Vid application to buy cryptocurrencies seamlessly using their credit and debit cards. Elaborating on their collaboration with Simplex, Vid CEO Jag Singh said that it would simplify the process of bringing non-crypto users onboard.
Vid is built on the principles of identifying and rewarding value creation, revolutionizing the way in which social media users are valued. Users receive their remuneration in the form of VI tokens purchased by the companies who choose to advertise on the platform.
Simplex, on the other hand, is one of the very few EU-licensed financial institutions focused on the crypto industry. It provides a crypto-to-fiat and fiat-to-crypto infrastructure for the crypto-blockchain industry. Commenting on their partnership with Vid, Simplex Founder and CEO, Nimrod Lehavi said,