Nexo News
Nexo's Week-long Price Rally Corrects Down a Bit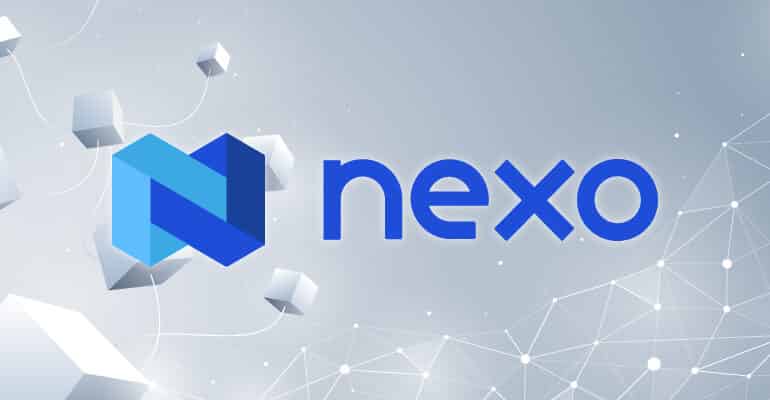 Nexo (NEXO) is turning many heads with its reliability and strength that gives it a strong base as an investment entity. However, as it is a digital token, it is still on the way to gain trust among traders and investors.
Nexo's price is backed by the underlying assets of Nexo's loan portfolio; the currency basically provides regular passive income to token holders. Notably, the crypto market is holding a stable yet bullish sentiment at this moment, the Bitcoin price had traded above $11,000 yesterday, and now, it has come back to the $10,900 price range. For the last couple of days, BTC is getting strengthened above $10,000, which poses as a strong psychological price level.
Over the last five days, the Nexo token has shown decent growth for the better part of the time period. The price was at around $0.20 on July 25, and now when the month is about to end, it may stabilize at a significant height.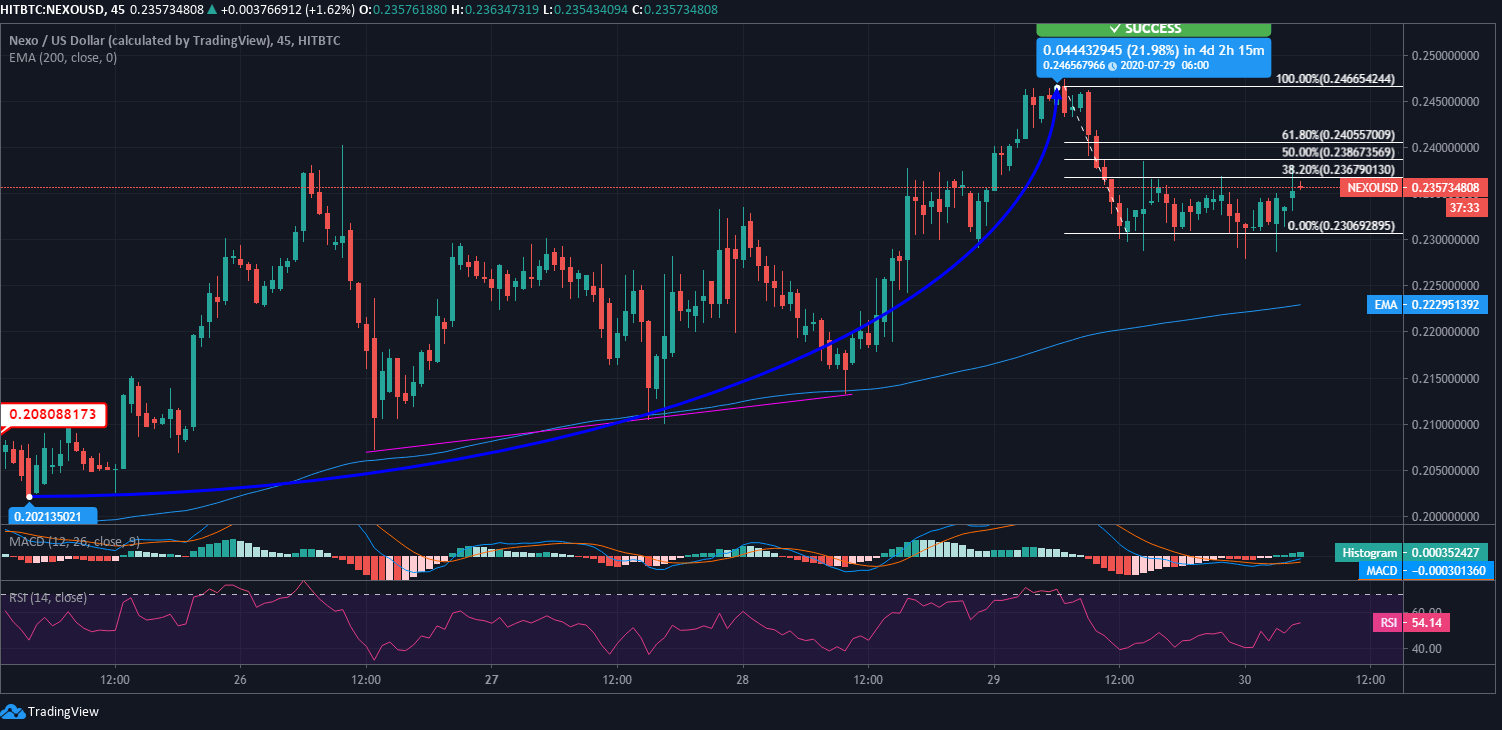 NEXO formed major price highs at around $0.23; a gradual rise in its price trend took it above $0.24. The escalation was as hefty as 21.98%. A not so strong pullback has already taken over the Nexo token. A minimal price recovery has already been initiated. The currency is testing the resistance level at $0.235 with a mild bullish bias.
Most of the technical indicators for the coin are in the positive zone amid a comfortably floating crypto market. The current price of Nexo is quite above the EMA line, and its RSI is at 54 with a stable outlook. Moreover, the MACD indicator has just entered the positive area.