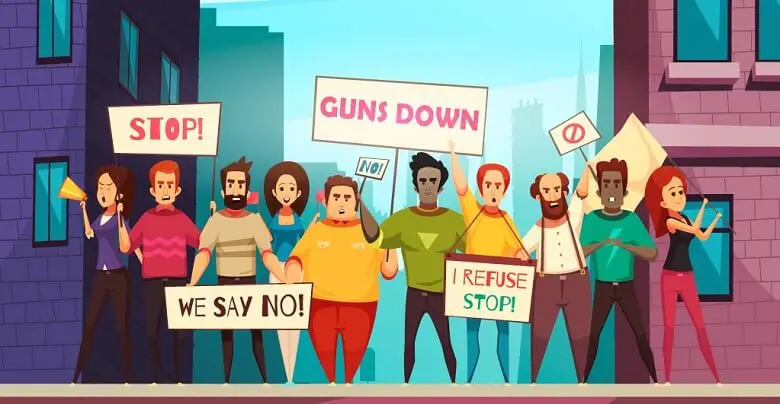 A gunshot on a woman happened earlier this month, leaving her leg injured in North Charleston. The cases of crime are splurging in the areas in the last few months. While the policemen are still investigating the case, a few activists took the responsibility to curb the criminal cases in the area.
Yesterday, some North Charleston neighborhood activists were seen marching the neighborhood to encourage people to come forward and help others. Their slogan was to police themselves whenever and wherever they see any crime happening. It will not only threaten the criminals but also help the police officials to take action on time.
The organizer of the rally, Pastor Thomas Ravenel, is taking these crime scenes quite seriously and plans to strengthen the community by seeking a voice against crime. He has asked the community to at least report the crime if they do not want to rescue the victim. Pastor said that it would be beneficial if more and more people can come in and partner the community, it will bring societal peace to a certain extent.
On Tuesday, around 30 activists marched through the street holding slogans like "Guns Down, Chuck Town," "See Something, Say Something." They also handed over a few pamphlets to the residents regarding their mission to end violence.
Pastor, the founder of Parents Against Gun Violence Charleston, has always been active against violence, especially gun violence in the neighborhood. This is undoubtedly not the first time these rallies have been incorporated to stop crime. In the year 2018, a rally with a similar cause to stand up against gunshots was imposed under the surveillance of Police Chief Reggie Burgess. That activity accomplished a lot to bring out peace and harmony in the neighborhood. Burgess was brought up in North Charleston and is familiar with the ways to fix problems.
Regarding this march, which took place yesterday, it will run for the next six weeks while aiming to break the cycle of violence. Such rallies are meant to leave an everlasting impact on the society and are intended to educate the coming generations to shut down the crimes.