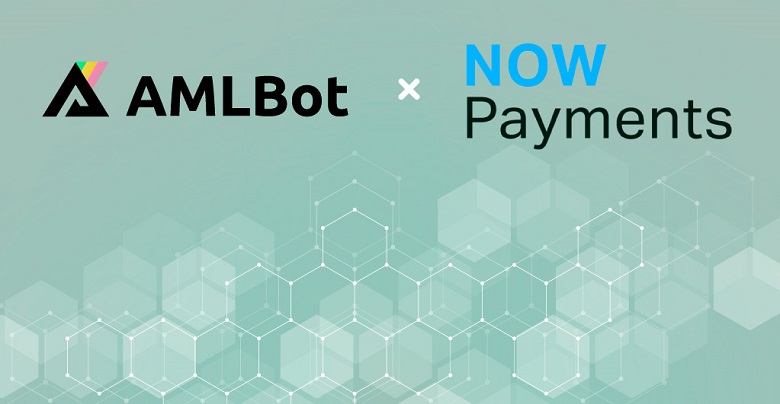 NOWPayments, a leading cryptocurrency platform, has partnered with AMLBot to strengthen its payment system that uses wallet addresses for transactions.
NOWPayments was created in 2019 with an aim to develop a payment gateway with the widest assortment of cryptocurrency, plug and play API, and ready for use solutions. It has evolved as the easiest way to accept online payments.
In a bid to protect their customers from illicit activities of fraudsters and the risk of regulatory actions from supervisory authorities, NOWPayments will use AMLBot's online scoring algorithm and database check mechanism for address authentication.
AMLBot enables online scoring of crypto wallets based on their addresses and makes payment transactions compliant to Anti Money Laundering laws. This is done by mitigating risks associated with illicit financial transactions and fund transfers, which may happen without the users' knowledge if their wallet security is compromised.
AMLBot algorithm checks wallet addresses for secure, suspicious, and dangerous contents, along with the source of funds. This protects users from accepting illicit funds into their wallets and becoming victims of illegal activities or legal actions.
Without exaggerating the risk identified or scaring the customers, AMLBot goes one step ahead if required to conduct a private investigation of a particular wallet or transaction in more detail. Using relevant certificates in compliance with AML and KYC laws, their solution works by simple API integration with the payment platform.
NOWPayments, as a non-custodial cryptocurrency payment processing platform, already has API enabled to integrate with other technologies, such as for instant payment notifications. This partnership takes them to a higher level of providing an authentic and risk-free crypto payment experience to their users.
AMLBot also provides blockchain-based crystal database services to enable simultaneous screening of addresses against multiple databases, so that the checks remain accurate and the databases are up to date.