Cryptocurrency News
Introducing TurboXBT, The Game-Changing Short-Term Contracts Trading Platform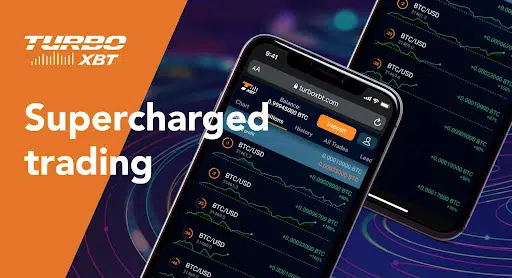 TurboXBT, a synthetic digital asset trading platform with guaranteed instant profits and high payouts, is registering its landmark as a brokerage outfit for the next generation of traders. While CoinMarketCap profiled more than 300 digital asset trading platforms, all promising their own uniqueness, TurboXBT was designed with unique features that have given it a good headstart and potential to become one of the go-to trading destinations in the near future.
Introducing TurboXBT Features
A visit to the TurboXBT homepage highlights the platform's beautiful design and visually appealing simplicity. With one single interface capturing the bulk of icons that users can engage with, TurboXBT signals ease of use to first-time visitors to the website. As a global exchange, users with varying language preferences can easily scroll to the language dropdown button at the top-right hand corner to switch to their preferred language. While the default is British English, Russian, Turkish, Spanish, and French, amongst others, are also supported.
TurboXBT lets users trade synthetic assets, that is, a virtual representation of an investment asset, which tracks the underlying price action of that asset. The platform offers convenience for traders as there is no need to handle the assets in question while gaining access to the overall benefits associated with the price movements.
The platform supports a diverse range of assets totalling 17 and spread across digital currencies, commodities, indices, and foreign exchange currencies, respectively. These assets are spread across 38 trading pairs, each designed to have its own unique ROI payout per trade. 
Despite these unique features, TurboXBT also has to define features, including its no-KYC, and no-commission policies. The no-KYC policy is designed to give users a complete control over their personal data while using the platform. This provision also eliminates the risk of cybercriminals targeting the platform, making it more secure. The no-commission provisions help in giving users the maximum value for their capital, complementing the high ROI that characterized TurboXBT's short-term trades.
TurboXBT also has a free Demo account for all users, a resource that is crucial in practicing before one commits capital to trade on the platform. TurboXBT is a transparent trading platform that presents the risks to users before entering into the UP or DOWN contracts on the exchange. In the spirit of transparency, the expected payouts for any selected trading pair are also defined for users to see and manage their expectations appropriately.
How the TurboXBT Platform Works
Getting started with TurboXBT begins with account opening, a process that has been simplified and can be completed using just a functional email address and password. Once the account is set up and the users are confident in their trading skills, they can proceed to fund their account through the supported payment methods, including through crypto (BTC, ETH, USDT, or USDC) or debit/credit cards through Coinify.
With a funded account, the User selects the asset pair to trade, for example, the BTC/USD pair. A suitable time frame which could range from 30 seconds to 15 minutes that is visible on the chart interface, is then chosen, and the trade is executed by clicking either the green UP button for the upward trend or the red DOWN button to bet on price falls. Trade winnings are dependent on whether the traded pair gained or lost in value within the set time limit. 
With winning bound to climb up to 90%, capital of $10,000 will produce a return of $19,000 based on the simple formula;
Final Payout = Capital + [Capital x 0.9]
While this may look simplified in theory, reality may be different as synthetic digital assets are as volatile as the assets they track. Traders should also keep in mind that asset price movement may not always be favorable; however, the mastery of good risk management techniques can help users trade with a high degree of success.
Conclusion
The current feedback from TurboXBT users has showcased how the platform is meeting expectations, complementing the years of research it took to design and launch the platform. While these and more inherent features are innovative and game-changing, the TurboXBT team is committed to further protocol development, a necessary engagement that will help usher everyone into the future filled with financial freedom for all.