Cincinnati News
Ohio Gov. DeWine Throws 1st Pitch for Cincinnati Reds' Season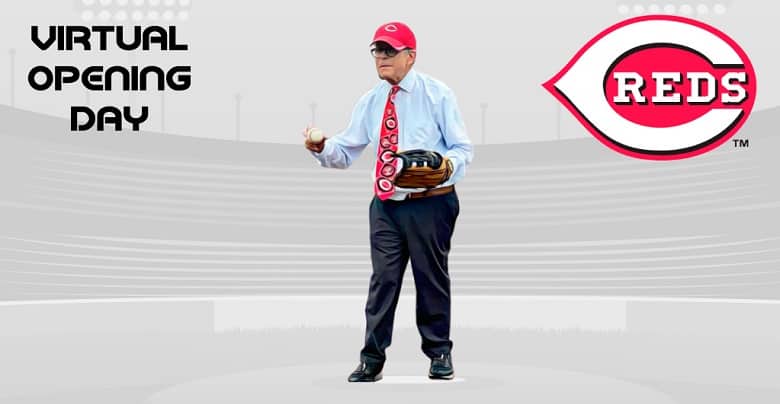 On Friday, July 24th, 2020, Major League Baseball (MLB) returned to its professional roots, nearly 120 days after its traditional schedule was scrapped due to the COVID-19 pandemic. Friday's baseball game was enjoyed by fans virtually as Cincinnati Reds played Detroit Tigers in the absence of an audience.
On Thursday, Mike DeWine, the Governor of Ohio, inaugurated the return of MLB with a ceremonial first pitch for the season-opening game between the Reds and the Tigers. Due to the COVID-19 pandemic, Gov. DeWine could not throw the first pitch in person on Friday and hence recorded his first pitch on video the day before.
Within minutes into the game, the match belonged to Cincinnati Reds, as the team was back in action with an all-new lineup. According to the reports, Mike Moustakas brought in four runs right at the first delivery, throwing an emphatic start to their innings.
Matthew Boyd, the star pitcher of the Detroit Tigers, could not deliver a great opening and soon seen leaving the bases after short-lived gameplay. Moustakas delivered a great run-scoring performance and was assisted by Cincinnati Reds newcomers Nick Castellanos and Shogo Akiyama. They brought in the Reds their long-delayed victory with a 7-1 win over Detroit Tigers.
For MLB fans and supporters of both the teams, there wasn't much drama in Friday's game. It was observed as a fine night for debuts. The Japanese import Akiyama debuted with his first MLB hit as a "first at-bat pinch" hitter. Moustakas, who was also a new off-season acquisition for the Reds, cleared three hits in a row, covered more four runs, and closed the score by shooting into the right-field stands at the seventh-inning.
The pregame parade and red-clad fans were missing in Cincinnati Reds celebration as MLB's legendary pro team defeated the Detroit Tigers with a remarkable victory.