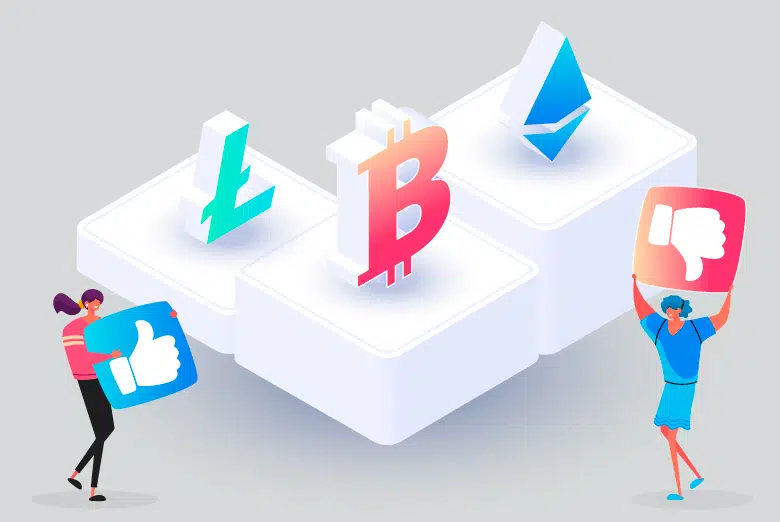 Introduction
Despite existing for more than a decade, the crypto space has surged in popularity in the previous few years. The multi-billion-dollar industry stands at the centre of global digital transformation with its numerous use-cases. Among its many uses lies the lottery, allowing users to earn esteemed rewards with a low investment.
Crypto lotteries are similar to traditional lotteries, where players purchase a ticket to win prizes. The primary difference between standard and crypto lotteries is the payout mechanism. The former offers a cash payout, while the latter offers an option to choose between cash and crypto.
Moreover, crypto lotteries offer a substantial secure gambling experience with blockchain at its core. However, despite the obvious pros, many players still like to assess its cons before investing any money. That is why here is a short guide to understanding the pros and cons of crypto lotteries.
What Are Crypto Lotteries?
Crypto lotteries are virtual lotteries that offer cryptocurrencies and/or cash prizes. Just like any other lottery, players buy a ticket and wait for the results. It's as simple as that. The primary reason behind the crypto lottery's popularity is their simple logic and cryptocurrencies in prizes. Cryptos have surged in value in recent years, and with their instant liquidity, players are flooding towards crypto lotteries.
Working of Crypto Lottery
Every Crypto lottery starts with players purchasing a ticket with a number. After some time, the lottery generates a random number, and the ticket with the maximum similarity to the drawn numbers wins.
Most cryptocurrencies offer a better winning chance than standard lotteries. Moreover, with its instant prize withdrawal, players can earn amazing prizes without any wait time.
Pros and Cons of Crypto Lottery
Given the rising popularity of the best crypto lottery, it is viable for players to assess crypto lotteries' pros and cons. Here is a quick overview shedding light on both:
| | |
| --- | --- |
| Benefits | Limitations |
| Facilitates instant transactions | Attracts unethical individuals |
| No involvement of centralized entities  | It can be slow in some regions |
| Available worldwide | |
| Affordable ticket prices and premium returns | |
| Offers a fair and transparent process | |
Difference Between Traditional and Crypto Lotteries
Multiple notable differences separate crypto lotteries from standard lotteries, including transparency, instant prizes, and availability.
Variety in Prizes
Standard prizes offer only cash prizes, while crypto lotteries offer different options like cash and cryptocurrencies. Given the upward trend cryptocurrencies are experiencing, many are viewing crypto as a viable investment.
Instant Prizes 
Due to blockchain technology backing crypto lotteries, it offers instant and direct prizes to players. On the other hand, traditional lotteries can take days, even weeks, to process rewards.
Winning Rate
Although unproven, crypto lotteries tend to offer better winning chances than standard lotteries. Plus, most crypto lotteries offer affordable ticket prices and provide substantial rewards. For example, crypto lotteries' ticket prices can go as low as 0.5 mBTC for 10,000 mBTC and cash prizes. 
Note: 1mBTC means 0.0001 Bitcoin.
Worldwide Availability
A crypto lottery conducts its operations virtually, allowing users to access it worldwide. As long as authorities have not explicitly banned cryptocurrencies, players can use crypto lotteries without complications.  Contrarily, standard lotteries are not available for most players.
Transparency and Fairnesstrend is
Crypto lotteries offer a decentralized experience, ensuring winnings are distributed fairly. However, there is no system to verify the rewards distribution process.
In Conclusion: How Beneficial is the Crypto Lottery?
Crypto lotteries offer extremely lucrative rewards with minimal price tickets. The lotteries also provide instant rewards, a transparent price distribution process, and worldwide availability. With cryptos' price soaring, winning cryptocurrencies seems like a better choice than winning cash. Such features make crypto lotteries a better alternative than standard lotteries.