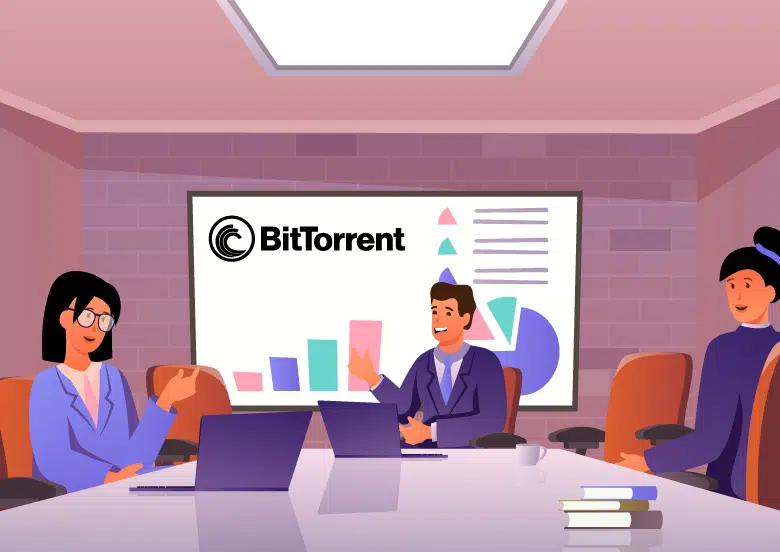 BitTorrent is one of the largest software technologies that enable the transfer of large files over the Internet with peer-to-peer connectivity. The BitTorrent software is currently used in more than 1 billion devices across the world. BTT is the token used in the largest decentralized ecosystem of BitTorrent. This utility token is powered by dedicated dApps and used for accessing Torrent speed, files systems, DLive, and more features of the ecosystem. The BTT token has been listed on many prominent platforms like Binance, Huobi, Bitfinex, KuCoin, HitBtc, and more.
A few months ago, the announcement about the redenomination of the BTT tokens hit the internet. Now, the new BitTorrent Chain's mainnet is already in operation since its launch on the 12th of December 2021, and the TRC-10 BTT token has been upgraded to a TRC-20 protocol. Along with the upgrade, the BTT token has been replaced with the new BTTC tokens. BitTorrent Chain is the first-ever heterogeneous blockchain with cross-platform connectivity and interoperability protocols. The chain would make use of Proof-of-Stake protocols to validate the smart contracts on the chain. Currently, the chain enables connectivity between open blockchains like Ethereum, Binance Smart Chain, and Tron, with plans to extend operation to more blockchains in the future.
As the BTT replacement is already underway, XT.com has announced that it will support the currency change. The exchange of BTT and BTTC ratio on XT.com will be 1:1000, just like BitTorrent's announcement. XT has already suspended any deposit and withdrawal operations with the old BTT and will remove the BTT/USD pair from the listings on the 19th of January. The users have been requested to cancel all the BTT orders and withdraw in advance. If they fail to adhere to the memorandum, the orders will be canceled automatically past the deadline. 
The circulation limit of BTTC tokens is significantly higher than the old BTT coins. This is the reason why the replacement is offered at the 1:1000 ratio. XT will convert the old BTT coins into new tokens renamed as BTTC tokens. Once the old tokens are replaced, the BTTC tokens would go online and be available for trading on XT.com. However, the new and old coins are expected to coexist for some time in the market, and the old coins would be referred to as BTTOLD in that case.
Once redenomination is completed, the new BTTC tokens will assume the title BTT with different roles and standards. So the users are advised to be cautious while making purchases with or transferring the tokens. This ambitious makeover of BitTorrent is expected to bring more value to the project as more platforms like XT.com are coming in support. Visit CryptoNewsZ to learn more about the BTT price prediction.