Quant News
Quant Exhibits Dramatic Momentum in the Quarterly Chart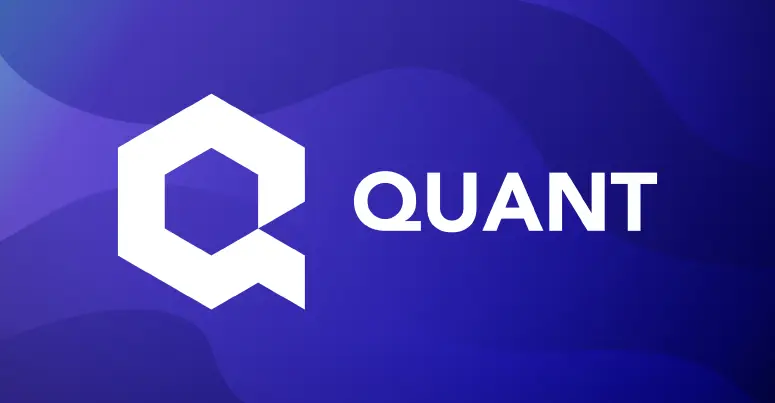 Quant has kept the last few months quite dramatic. At the beginning of May, the price spotted at 0.00050 BTC, and then, the improvement took the coin to 0.00110 BTC. Later, the strong bearish hold brought the QNT price back to the quarterly opening level. The currency is speculated to mark a recovery in the upcoming days. The next half of the year holds high anticipation.
Quant Price Analysis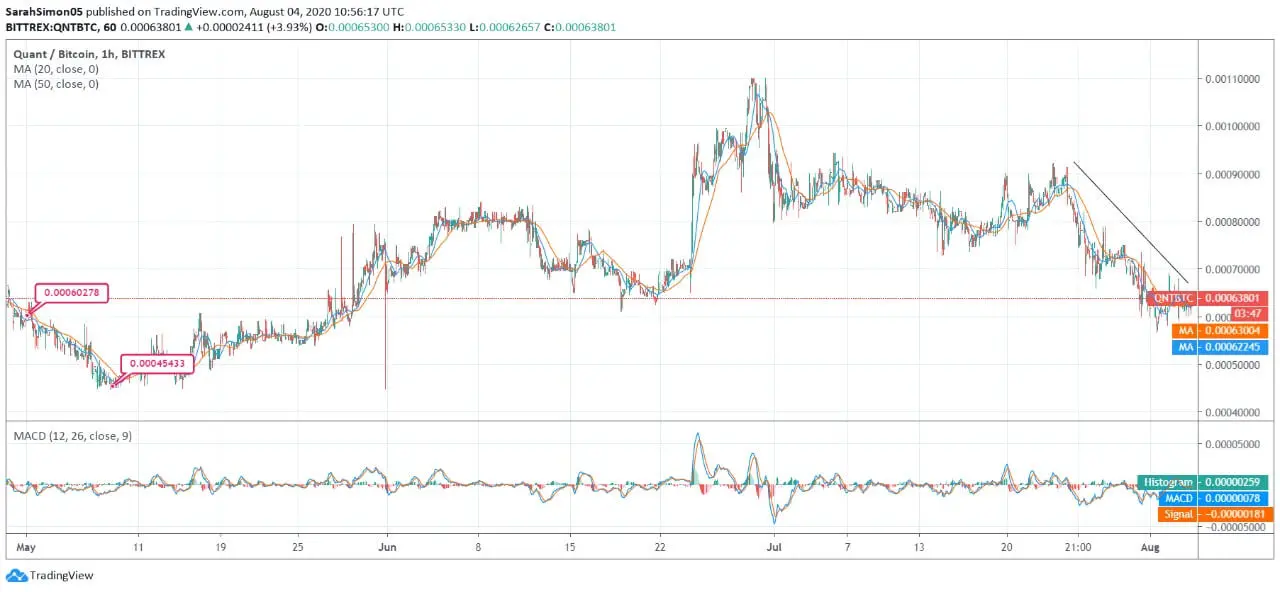 The quarterly chart of Quant against Bitcoin is reflecting volatile movement on the quarterly chart. Starting from May 2020, the currency was at 0.0006027 BTC. In the following ten days, the coin fell to 0.000454 BTC. However, the QNT embarked recovery and touched 0.000740 BTC at the end of the month.
In June 2020, the currency marked a minor plunge to 0.000700 BTC. However, by the end of the first week, the Quant price escalated to 0.000800 BTC. The currency locked its price momentum until June 12, 2020. Further, it faced downside correction, and the same continued till June 22, 2020. Later, the QNT/BTC brought decent recovery, and on June 29, 2020, the price spotted at 0.00110 BTC. However, the currency couldn't manage to stay at this level and started trading downwards.
In July 2020, the price reflected the stagnant movement between 0.000800 & 0.000900 BTC. Over the last ten days, the Quant price has reflected the continual decline. At the press time, the coin was trading at 0.000638 BTC with strong support from the daily moving averages of 50 & 20 days. The same indicates the possibility of recovery in the upcoming days.
The MACD also reflects a bullish crossover. The QNT/BTC has breached the immediate support level at 0.000681 BTC. The speculations are ripe that the price might recover shortly.