Finance News
RedBlock Inc. & Security Token Group to Promote Digital Asset Tokenization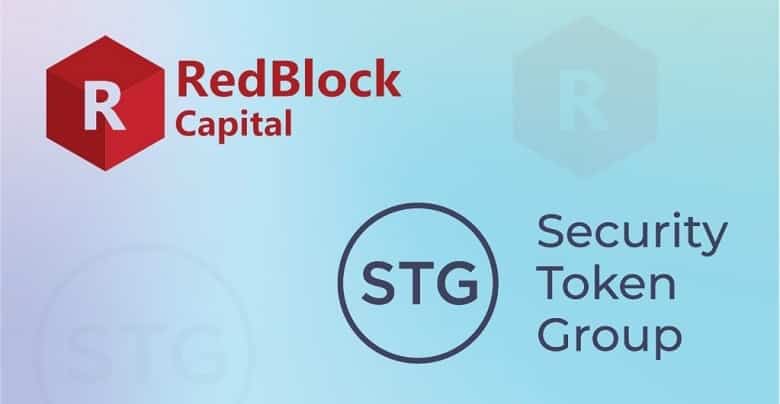 Working as a renowned blockchain-powered asset digitization and management entity, RedBlock Inc. has announced its strategic partnership with the Security Token Group that deals in asset tokenization. The participating firms will put in joint efforts to carve out the best tools, products, and services related to digital asset tokenization in the financial space. The RedBlock team released a Twitter post to circulate the collaboration news by stating that:
We are pleased to announce our collaborative #partnership 🤝 with the talented team at @security_token and @STOMarket, which will see us join forces to promote the #digitalasset #tokenization industry! Tune in to the @TheSTOShow next week to hear about the exciting announcement👀 pic.twitter.com/6EOWP27bzP

— RedBlock Capital (@RedblockC) September 30, 2020
As part of the integration, RedBlock will offer access to STG content to a wider customer class using the media channels. The STG team will help further the objectives by quantifying and providing in-depth analysis and results concerning the security token industry. This will help the firms to boost the development and growth of their core infrastructures of capital market clients.
One of the chief highlights of this integration is the Security Token Market that has been designed to revolutionize the digital asset space. The international portal provides an intensive and diverse analysis of products and detailed news of the digital asset industry. It offers live-trading data fueled by API integration facilitating the hosting of hundreds of STOs. The exploration of multiple fields, including secondary market, international products, trends, research, high-end content, and news, will help RedBlock immensely.
RedBlock recently collaborated with Chinese media firm, Block Global, to explore the asset tokenization market in Asia, particularly in China. With STG's reliable content, RedBlock will cater to the requirements of both English and Chinese speaking customers. The spearheads of both the firms expressed their happiness about the potential partnership and aspired to achieve new heights with constant joint efforts.
RedBlock boasts a diverse client cluster, including issuers, secondary exchanges, funds, liquidity offerors, custodians, brokers, etc. It also runs an investment fund that nurtures entities supporting its investment protocols. On the other hand, STG offers high-end resources for various business zones existing in the system, including Security Token Advisors, Security Token Market, and Security Token Capital. It supports innovative projects and strives to popularize the best asset digitalization tools for investors.