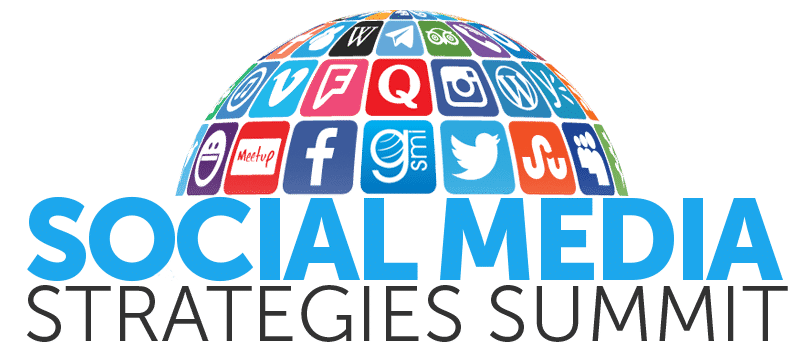 The Social Media Strategies Summit Announces 70+ Speakers For Their Fall Virtual Program
The Social Media Strategies Summit virtual conference will take place Oct. 28 and 29, offering branding insights and opportunities to network with thought leaders
The conference draws on a decade of experience in bringing together key brand builders and company representatives prepared to take their business to the next level
The virtual conference that will deliver timely insights next month on social media marketing management in the era of digital connectivity is more relevant than ever.
Social Media Strategies Summit has been producing a variety of such conferences since 2009, welcoming thousands of attendees interested in upping their game when it comes to marketing, brand promotion, and customer relations online. The Social Media Virtual Conference will take place Oct. 28 and 29, featuring information on social strategy development, content marketing, effective use of video, influencer marketing, paid media, and more.
The Social Media Virtual Conference offers two days of live sessions with thought leaders from some of the nation's most progressive companies both large and small, including Reebok, Microsoft, Facebook, Orbit Media Studios, Travel Nurse Across America, and Edible Arrangements. Sessions will showcase how marketers have adapted their social communications in the last 6 months, along with opportunities they've leveraged to grow and engage their audiences.
Attendees' tickets will not only grant them the opportunity to hear from these thought leaders but also interact with them to make networking connections. The event platform will feature live Q&A sessions, a networking lounge, and an opportunity for 1×1 meetings.
Through real-life feedback and peer-to-peer learning, companies can assess and audit their current social media initiatives. While the live sessions are in progress, attendees can chat with other attendees using discussion boards connected to the event and submit questions directly to the speakers.
Beyond the live sessions on Oct. 28 and 29, attendees can access a number of on-demand recorded sessions as well as presentation slides and videos archived after the event is over.
For more information on the event or to register, visit the event's website at socialmediastrategiessummit.com.